KATH management used COVID-19 funds for personal gains – Staff petitions CHRAJ
A staff of the Komfo Anokye Teaching Hospital, Awuni Akyeraba, has alleged that the Chief Executive Officer and the Medical Director of the hospital have embezzled COVID-19 funds.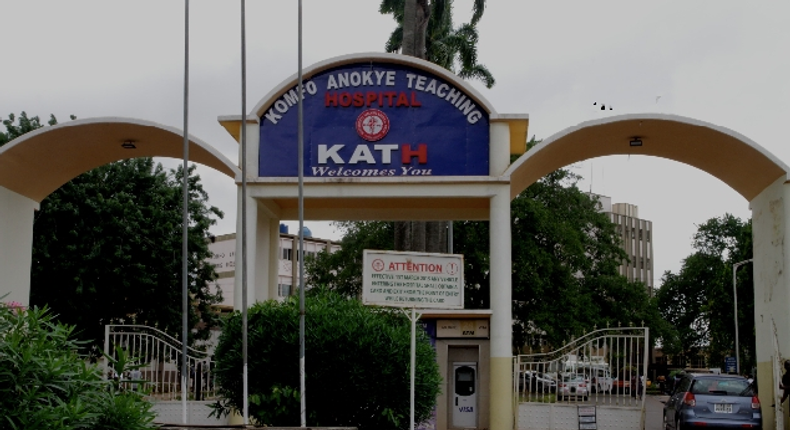 He has therefore petitioned the Commission on Human Rights and Administrative Justice (CHRAJ) to probe them.
According to his petition, the CEO and the Medical Director cannot account for the funds they received during the height of the COVID-19 pandemic.
In an interview with Accra based Citi FM, Mr. Akyeraba alleged that the hospital is currently in dire need of essential equipment to deliver medical care, but the management has chosen to use the funds for personal gains.
"I want CHRAJ to investigate them for the management to account for the COVID-19 funds, and determine whether the funds were misused. What makes the purchase of the vehicle bite to the quick is that the Medical Director has given his vehicle to the wife, and the wife was involved in an accident with it. That is an abuse of public office, that is my issue", Awuni Akyeraba lamented.
The facility, which was at the forefront of the fight against COVID-19, received cash donations and other essential medical supplies from benevolent individuals and institutions, but the petitioner claims those funds were misapplied, and he wants top management of the hospital investigated.
"I am very prepared to meet them with facts and evidence. I will be very grateful if a hearing is convened as soon as possible so that we bring this to a finality. The public didn't come to help us with money so that we go and buy cars, but to use those monies to enhance healthcare delivery."
"I am disconsolately heartbroken, standing there and watching these things happen. I think people need to be called to order for something better to be done", the petitioner added.
JOIN OUR PULSE COMMUNITY!
Recommended articles
2022 budget approval: Adwoa Safo clears air on impersonation claims
2022 budget: We'll not tolerate any disrespect from Alban Bagbin – NPP MP
2022 budget approval has become a slideshow of comedy – Manasseh Azure
Ghana records first case of new COVID-19 variant Omicron
We're suspecting someone impersonated Adwoa Sarfo in Parliament - NDC
Yellow fever outbreak kills 40 in 8 regions - GMA
Lower Manya, Asuogyaman and Yilo Krobo lead HIV infections in the Eastern Region
We'll vote on every decision in Parliament; no more consensus - Minority
Adulteration of petroleum products: 10 BOST workers to be sacked