LGBQI rights isn't modernization; it's stupidity – NDC MP
The National Democratic Congress (NDC) Member of Parliament for Tamale Central, Ibrahim Murtala Mohammed has said that Ghana needs to outlaw LGBTQI practice.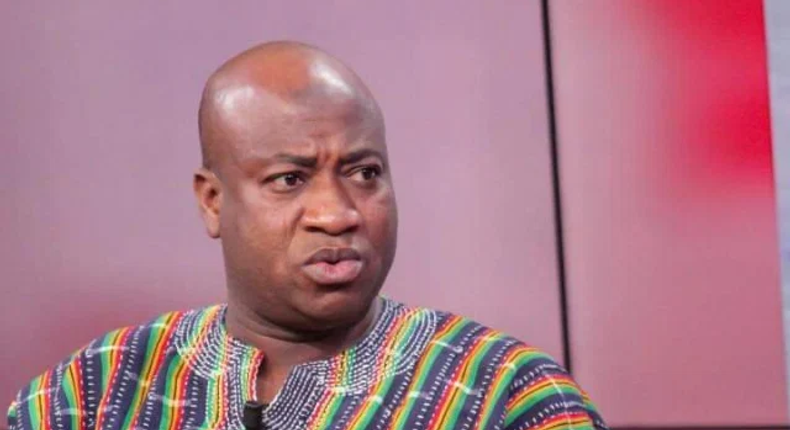 He said the argument that legalizing it shows modernity is a misplaced one.
In an interview with Ghanaweb, the lawmaker said the West is trying to impose a culture that is no ours on us.
"It is another form of trying to re-colonize us. It is against our culture; it is an affront to our beliefs. It is an affront to our religions; it is an affront to our social being and it is an affront to our laws. Show me one single ethnic group in Ghana or one single tribe or one single religion that supports LGBTQ," he said.
He went on to state, in response to a question on whether or not this is not because of modernization, that the acts of persons engaged in homosexuality, is pure stupidity and a thing that is nonsensical.
"I don't call it modernization: I call it stupidity. What do they mean by modernization? It is against our values so it is modernizing to disagree and outlaw polygamy in Europe and America, and it is modernizing to accept LGBTQ nonsense."
"As a matter of fact, the LGBTQ plans, you don't even know what it means. So, this idea of modernization or civilization for me is utterly nonsense," he said.
The public hearing on the anti-gay Bill which started yesterday under the auspices of the Constitutional, Legal and Parliamentary Affairs Committee of Parliament has been temporarily suspended.
The Chairman of the Committee, Kwame Anyimadu-Antwi, cited time constraints as the reason for the suspension of the hearings. "We haven't finished with the public hearings. There are other memoranda that we have received but we are constrained with time and we cannot predict what time we would have to meet and continue," he was quoted as saying.
The Committee is expected to give audience to the authors of over 150 memoranda on the Promotion of Proper Human Sexual Rights and Ghanaian Family Values Bill.
During the first public hearing on Thursday, some groups that are in support of the Bill hyped it as one that reflects the views of the majority of Ghanaians on the subject matter, while the others who are not in favour of the Bill insisted that when it is passed, it will be a breach of human rights and against Ghana's cultural values.
JOIN OUR PULSE COMMUNITY!
Recommended articles
Citi FM boss Sammens gives NSMQ 2021 star Francisca Lamini GH¢5,000
I will not allow the government to frustrate parliament - Bagbin
2022 budget: Asiedu Nketia was too powerful for NPP MPs - Pelpuo
2022 'Agyenkwa' budget will take Ghana on the path of job creation – Koduah Frimpong
Police officer arrested for sexually harassing woman in a car
Sammy Gyamfi congratulates Parliament for rejecting 2022 'killer' budget
Weed is more important than cocoa - Rastaman tells government
Photos: Deputy Energy Minister and wife celebrate 15 years of marriage
Mahama hands over renovated dormitory block to his alma mater GHANASCO