Mortuary workers declare nationwide strike over poor salaries
Public mortuary workers in the country have today (Tuesday, March 5,2018) declared an indefinite strike over poor salaries.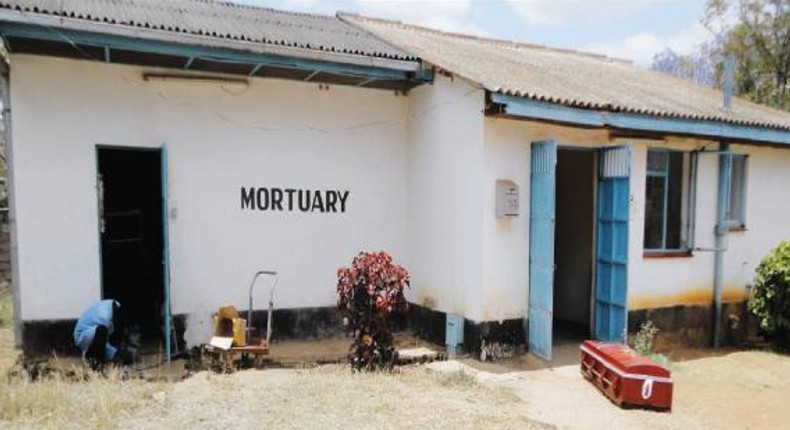 The Mortuary Workers Association of Ghana (MOWAG) wants the government to also review their working conditions.
The strike comes three months after workers in public mortuaries threatened to take such an action if the Health Ministry fails to address their concerns.
According to the General Secretary of MOWAG, Richard Kofi Jordan, mortuary workers have for so many years been subjected to poor working conditions.
He said aside being paid meagre salaries, they are also forced to work more than 24 hours, which is against labour laws.
"We talk of poor sanitation, maintenance of the various facilities which has been neglected by authorities, working more than 24 hours which is against the labour laws . Our rights have been violated, some of us work on holidays when we are supposed to rest. We are not being given holiday allowances," Mr. Jordan told Accra-based Citi FM.
"We struggle to get protective clothing. Even with salary rise, we are at the bottom of the structure. So on Tuesday, it is going to be an indefinite strike. We are not coming to the mortuary until something concrete and positive is communicated to us," he added.
The mortuary workers said they are "treated as most unrecognized in the sector and for that matter, least paid on the salary structure of Ministry of Health with no single allowance."
The National Labour Commission (NLC) has, however, revealed that the Health Ministry will soon be engaging the mortuary workers to resolve the matter.
Recommended articles
2022 WASSCE results prove free SHS is yielding positivity - Akufo Addo
How Did You Fund Your Trip To Qatar - Dr. Otchere Ankrah Asks NPP MPs
A/R: 11 in critical condition in a gory accident at Assin Nyankomase
Akufo-Addo's audacious spending led to employment freeze – Mahama
Kabiru Mahama slams NPP MPs who abandoned Parliament for Qatar
Prepare for more labor agitations - Prof Gyampo
Ghana's gold for oil policy is ill-conceived – Ricketts-Hagan
E/R: Police on a manhunt for robbers who murdered woman at Aprawhem
Striking nurses at Manhyia Hospital resume work