Treason felony suspect, Dr. Mac Palm dies
Dr. Frederick Mac-Palm, one of the nine persons standing treason trial is reportedly dead.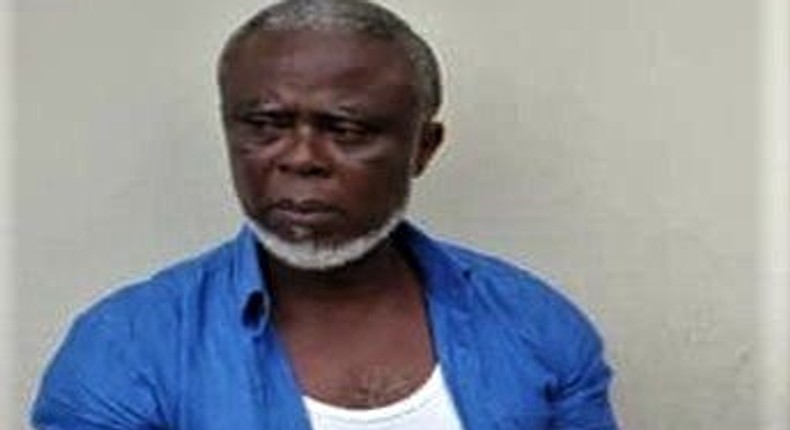 According to reports he collapsed in his house and was rushed to the hospital where he was pronounced dead.
Details of his passing are currently unknown.
Dr. Mac Palm is among nine persons facing charges of treason felony, he is a native of Kpando in the Volta Region and owner of the Bawaleshie-based Citadel clinic was arrested, together with nine others in 2019.
The accused persons are said to be part of a group known as Take Action Ghana (TAG).
The group, according to the prosecution, planned to organize a series of demonstrations and also to overthrow the government.
Their arrests, in September 2019, followed 15 months of surveillance and gathering of evidence on the activities of the suspects.
Other persons standing trial are Col. Samuel Kodzo Gameli, W.O.2 Esther Doku, Lance Corporal Ali Solomon, Lance Corporal Albert Baba Ibrahim, Lance Corporal Sylvester Akapewon, Bright Alan Debrah, and Corporal Seidu Abubakar.
Recommended articles
Savannah Region: 70 arrested after renewed clashes at Lukula and Mempeasem
Nogokpo traditional leaders give Agyinasare 14-day ultimatum to appear for questioning
Akufo-Addo must declare a state of emergency over Ghana's economy – Kwame Pianim
Retired teacher ordered to pay 2k fine, sheep… for trying to sleep with friend's wife
Nana Addo receives highest international diplomacy award
Let's work together for peace in Bawku — Bawumia
Mahama has the ability to tackle Ghana's economic challenges — Stan Dogbe
Let's try and co-exist peacefully – Mahama to Gonja and Mamprusi communities
It's unconstitutional for chiefs to endorse political parties — Supreme Court