Your silence on tidal waves victims is worrying – Ketu South MP to Akufo-Addo
The National Democratic Congress (NDC) Member of Parliament for Ketu South, Dzifa Gomashie has bemoaned the silence of President Nana Addo Dankwa Akufo-Addo on the tidal waves in the Volta Region.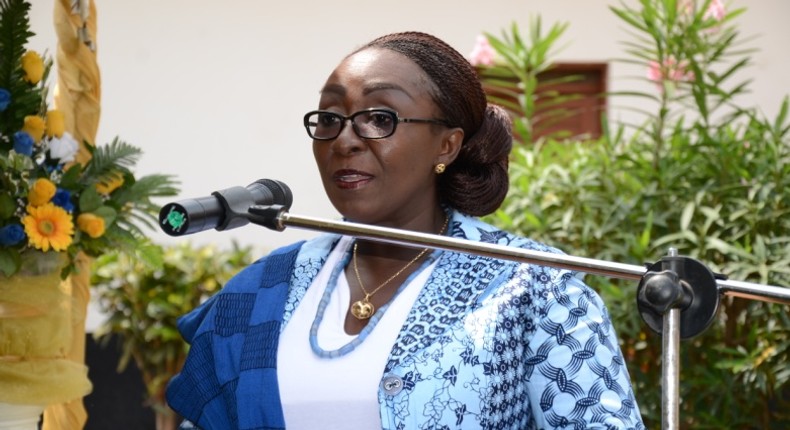 She said the president is yet to officially comment on the incident and commiserate with the victims.
Speaking to Starr FM, the MP said the area feels abandoned describing the President's silence as unfortunate.
"This is a disaster; many homes have been lost. You think I am going to run away, no. But the image of it brings me tears. What will be reassuring will be to hear His Excellency at least to say, I see you, I hear you and I understand this is happening to you. "I have got you covered. It may take time but I got you covered."
Even that has not been said. But I am still a woman of faith and still hopeful," she stated.
The lawmaker said as of now, the National Disaster Management Organization (NADMO) has given 30 bags of rice to each community of over 1,000 people displaced in Ketu South alone.
The National Disaster Management Organisation (NADMO) has revealed that more than 200 homes have been destroyed by the high tides that swept through some communities in the Volta Region.
Speaking to JoyNews, the Deputy Director-General of NADMO, Seji Saji Amedonu said preliminary assessment shows the devastation is massive.
"The data we got, we are having 200 to 300 houses affected. Then those who are displaced, most importantly, I hear they are about 4000, and that is quite a huge number. So the devastation for us is quite serious and we are giving it all the serious attention that is needed. The hardest hit I'm told, is the Keta area," he told Maxwell Agbagba.
Mr Amedonu stated that he is assessing the damage to the homes to ascertain which ones can be salvaged or temporarily restored to serve as shelters for homeowners.
He, however, added that some residents have been given temporary shelter and safe havens while assessment is ongoing.
JOIN OUR PULSE COMMUNITY!
Recommended articles
Citi FM boss Sammens gives NSMQ 2021 star Francisca Lamini GH¢5,000
I will not allow the government to frustrate parliament - Bagbin
2022 budget: Asiedu Nketia was too powerful for NPP MPs - Pelpuo
2022 'Agyenkwa' budget will take Ghana on the path of job creation – Koduah Frimpong
Police officer arrested for sexually harassing woman in a car
Sammy Gyamfi congratulates Parliament for rejecting 2022 'killer' budget
Weed is more important than cocoa - Rastaman tells government
Photos: Deputy Energy Minister and wife celebrate 15 years of marriage
Mahama hands over renovated dormitory block to his alma mater GHANASCO