Appointing Ato Forson as Minority Leader a strategy for 2024 elections – Asiedu Nketia
The National Chairman of the opposition National Democratic Congress (NDC), Johnson Asiedu Nketia, has explained the rationale behind the change of leadership in the Minority in Parliament.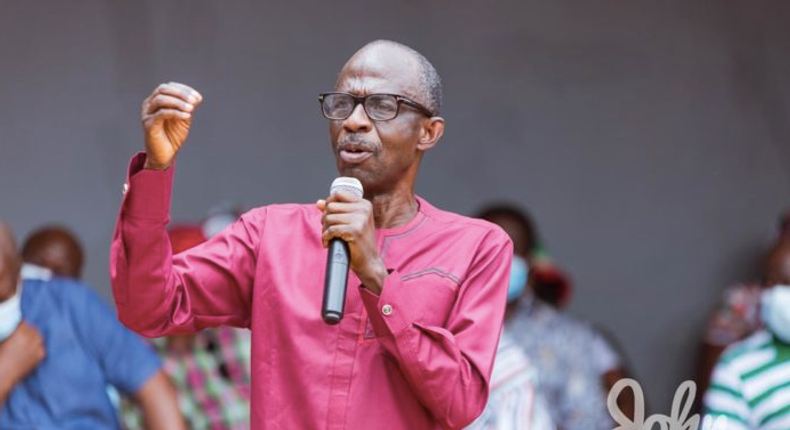 He said there is no bad blood behind the changes and that they are purely strategic.
Speaking to Accra-based Starr FM, the veteran politician said the party is positioning itself ahead of the 2024 elections.
According to him, there are key areas the Parliament will centre its debates on ahead of the 2024 election which has informed the eventual changes in the leadership of the Minority.
"It is the continuation of our re-organization exercise to reposition the party for the 2024 elections. So, it's the continuation of the process which was started a year earlier from branches through to constituency to regional and national. We've now come to the reorganization on the form in parliament.
"The thinking is that going into 2024 the debate is going to be principally on the economy and so we need to put our best foot forward so we can match the NPP in that area. That's why we chose Ato Forson to lead the charge as Minority leader and then Armah Kofi Boah our expert in energy which is also going to feature prominently and then Kwame Agbodza is our person on infrastructure," he told Starr FM Midday News with Naa Dedei Tettey on January 24, 2023 Tuesday."
Johnson Asiedu Nketia, NDC national chairman
He added: "The party will continue to move forward with our proposal in revamping the economy and hoping to attract the attention of the nation that we offer a better alternative to what we are seeing in the government now. So, the battle will continue except that the key players have changed position. So, we are not going to relent on making NDC the better alternative."
The NDC has made changes to its leadership in Parliament with the appointment of Dr. Cassiel Ato Forson as the new Minority Leader. The former Ranking Member of the Finance Committee of Parliament and Member of Parliament for Ajumako Enyan Essiam replaces Hon. Haruna Iddrisu.
Dr. Ato Forson is to be assisted by MP for Ellembele, Kofi Armah Buah who has been appointed as the Deputy Minority Leader.
Recommended articles
I'll run a government by the people and for the people – Alan Kyeremanten declares
Man loses case after suing employer for sacking him over 6-hour toilet break
19-year-old lady accuses evil spirit of getting her pregnant, insists she's a virgin
Company develops technology that turns pig's blood into drinkable water
Kwesi Pratt mocks Bawumia for digitising school feeding programme
Woman dies on birthday after eating poisoned chocolates sent by ex-boyfriend's jealous lover
I'm not afraid of prosecution; even Jesus was convicted and killed – Prof. Frimpong Boateng
Nigeria states cut working days in a week to three for government workers
'Wo rush a, wo be ti, tone down on your youthful exuberance' - Prof Gyampo cautions Special Prosecutor