Gabby's law firm pocketed $100k from Agyapa deal, not $2m - Kweku Baako
The Managing Editor of the New Crusading Guide, Abdul Malik Kweku Baako has disclosed that the law firm of Gabby Asare Otchere-Darko got $100,000 from the drafting of the Agyapa deal.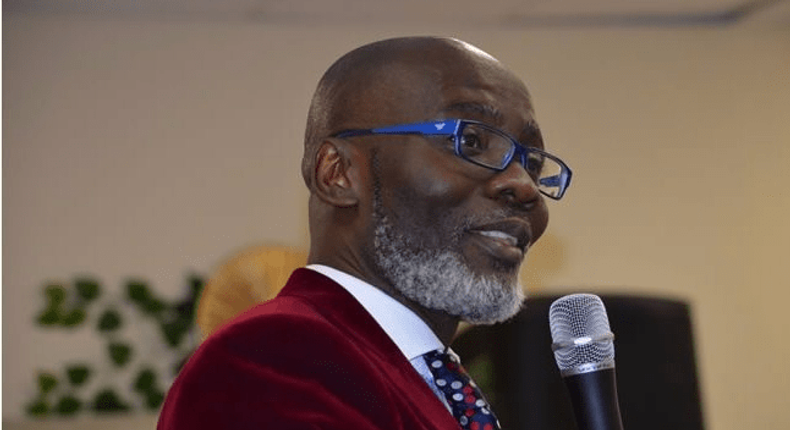 He said reports in the media that the President's cousin got $2m is untrue.
Mr. Baako also said that Gabby Asare Otchere Darko's law firm was paid by the main transactional adviser and not the government of Ghana.
He clarified that a UK-based law firm was the principal advisors on the deal and Africa Legal Associates worked for the firm.
"It is not true that Gabby's firm got US$2 million from the deal. It is not true that his firm is a beneficiary of US$2 million. It's not even up to US$105,000. It is the main transaction advisor that paid Gabby. It is about US$103,000. It is not US$2 million".
The veteran journalist also waded into the selection of the son of Senior Minister, Yaw Osafo- Marfo.
He said the brouhaha on his selection is much ado about nothing. Kweku Baako said such things have happened in past administrations.
"We have to be consistent. We have to be coherent. I don't expect everybody to agree with me and I expect people who disagree to it vehemently, if they like violently, disagree with me and criticize me".
"The way we're going around this politics, the so-called conflict of interest relative to political office holders over the period, I see a certain huge area of inconsistency and incoherence and I'm worried about that. This is not going to be the last time this will happen; you bet me!''
JOIN OUR PULSE COMMUNITY!
Recommended articles
Govt won't budge on the 1.75% rate for e-levy - Oppong Nkrumah
University of Ghana appoints Jospong unto its ANYSC advisory team
Alban Bagbin ditches Speaker's cloak and wears traditional regalia to Parliament
E-levy has not been approved – NDC MP tells Kyei-Mensah-Bonsu
Akufo-Addo and Bawumia have collapsed the Ghanaian economy - Mahama
Burkina Faso coup: How President Kabore's ouster unfolded
Corruption Perception Index: Ghana ranks 73 out of 180 countries in 2021
NDC will lose 2024 elections if I'm not the flagbearer - Kojo Bonsu
Ghana condemns heinous Houthi attacks on UAE and Saudi Arabia