It's time for John Mahama to come and save Ghana – Haruna Iddrisu
The National Democratic Congress (NDC) Member of Parliament for Tamale Central, Haruna Iddrisu has disclosed that John Mahama is the solution Ghanaians need.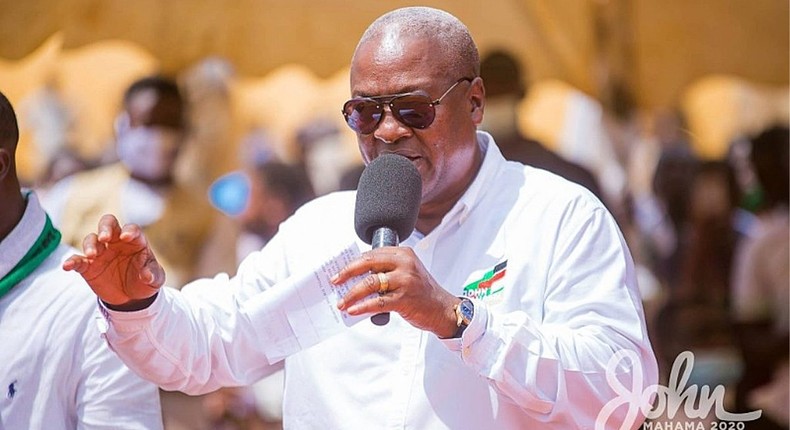 He said the former President is the right person the country needs at this critical time.
Haruna stressed that it was time for Mahama to return to the presidency with a focus on saving the country and the economy as well as saving jobs and inspiring young Ghanaians.
"It is John Mahama's time, his time to lead the NDC, his time to lead and save this country and save the economy of Ghana and save jobs and inspire hopes in the youth of our country.
"It is the time for John Mahama to rescue Ghana and rescue the Ghanaian economy," Haruna Iddrisu emphasized to rapturous applause.
Delivering remarks at the Tamale South rally, Mahama reiterated that party faithful will be catered for when the NDC returns to power.
He has made that point and the issue of decentralizing their campaigns and policing the 2024 polls a keen plank of his campaigns across the 14 regions as he prepares to cover the remaining two regions in the coming days.
"We are also going to reward you and so any branch that gets the target votes that we are going to give, all the nine-member executives, we are going to give you a very handsome reward so that we can work hard.
"If we are hiring school feeding caterers, our women organizers too know how to cook, we will come and take our women organizers and you also go and cook for the primary school children and make some money for yourselves and so you are going to get your fair share of everything the country has to offer," John Dramani Mahama said.
Haruna Iddrisu was joined by several MPs from across the Northern Region at a campaign stop for John Mahama on May 8, 2023.
Recommended articles
I was stranded – Man, 64, jailed 12 months for sleeping in John Paintsil's house cries (video)
Stop meddling in our local politics – Minority to World Bank Country Director
Nogokpo shrine cannot kill Agyinasare — Prophet Salifu Amoako
National Cathedral doesn't belong to any individual but Yahweh — Duncan-Williams
Ernest Yaw Anim sworn in by Speaker as new Kumawu MP
I was 203 years old before Jesus came - Pastor who has 46 wives and 289 children
We'll approve Justice Torkornoo as Chief Justice - Minority
Ghanaian who spends GHC700 on lottery weekly reveals how much he's won since 1983 (video)
Newly commissioned Ghanaian Catechist dies after feeling dizzy while preaching