Flagbearer aspirant of the National Democratic Congress,
He said since he is protesting against the monumental filing fee imposed by the party, it wouldn't be prudent to pick up the form.
"There's a legal issue there. A legal issue that we believe has rendered all the process null and void. It is very clear in our constitution that the guidelines for the flagbearership race will have to be done in consultation with the Council of elders.""We know that. And so, if you don't do that and you proceed to do what you know is unlawful it means that all that process is null and void", he said.
Bagbin and seven other aspirants have petitioned the Council of Elders against the GHS 400,000 filing fee by the newly executives of the party.
"And that's the difficulty in going to pick the forms because we ourselves will be participating in an unlawful process. That's the main reason why I am not picking the forms," he also said.
READ ALSO: Check out the reason why NDC is charging GHS 400k filing fee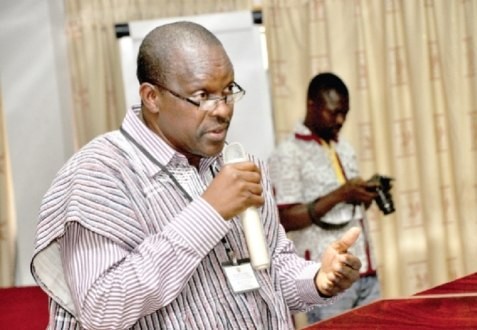 "They are just taking it lightly and they think that it's one of a show of power. I can tell you that the health and future of the whole party will be at risk if they think that they can be pushed and ruled by the mob."They should go on and do that and see. We are all in Ghana. They should see what will happen in future," he said.