Fuel prices beginning to go down in Ghana
Prices of petroleum products began dropping on August 1, 2022. Prices dropped between 3% and 6%.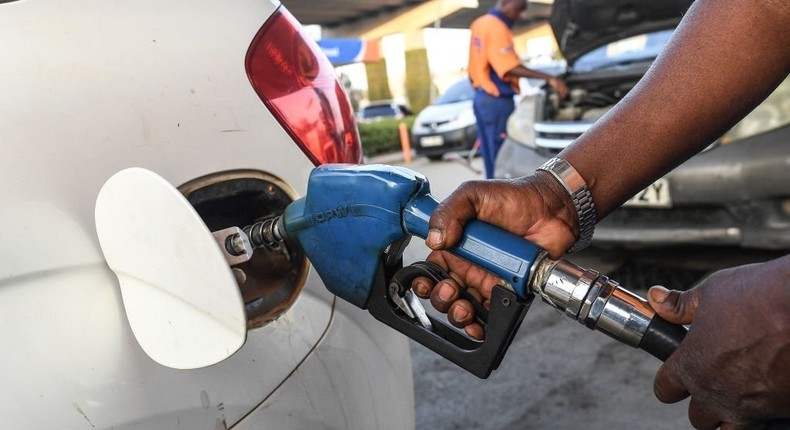 This makes it the second consecutive decline in retail costs of fuel since the drop in the world market.
Meanwhile, the Chamber of Petroleum Consumers (COPEC), said the Ghanaians would have enjoyed a bigger price fall but for the depreciation of the Ghana cedi against the US dollar.
"What we picked from the market for the first window of August [2022] is an indication that prices at the pumps should have gone down significantly," said the executive secretary of COPEC, Duncan Amoah. "The unfortunate thing at this point happens to be with the currency [the cedi].
"As I speak with you, over the two-week window, the forex [rate] has seen some depreciation," he said in an interview with Asaase Radio.
As of Monday, August 1, the price of petrol had dropped by 0.35 pesewas and is now retailing for less than GHC11 (currently between GHC10.40 - GHC10.95), while diesel is selling for GHC13.26, a 0.36 pesewa decrease.
Meanwhile, the head of pricing at the National Petroleum Authority (NPA), Abass Ibrahim Tasunti, told the media that the NPA will be monitoring prices at the pump to see if filling stations are complying with the pricing formula in changing their advertised charges.
"The fuel price changes are influenced by changes of the price on the world market and the exchange rate in particular," he said.
"We have seen reductions at the pump in the past one month purely because the world market prices have dropped."
In a related development, government is making frantic efforts to resolve the concerns of gas tanker drivers and Liquefied Petroleum Gas (LPG) operators who have embarked on strike action.
The workers are aggrieved over government's refusal to re-open some gas stations that were closed after the 2017 gas explosion at the Atomic Junction in Accra.
Get our Top Stories delivered to your inbox
Recommended articles
Nigeria's foreign portfolio deficit is cut down by N14.5 billion
10 most interesting events that occurred around the world in 1960 alongside Nigeria's independence
Nigeria to become the 3rd most populous country by 2050. What does this mean?
Zanzibar records a staggering Sh3.2 trillion in investment funds for its blue economy
Nigeria's domestic debt service soars to 46%, costing Nigeria N1.33 trillion in six months
E-commerce marketers spent $6.1 billion on user acquisition worldwide, according to a new report
10 African countries with the best digital quality of life index
The Central Bank of Nigeria has begun debiting the account of its defaulters
Ghana to start using renewable energy by 2070 – Dr. Bawumia