Ghana's debt jumps from GH¢450 billion to GH¢575.7 billion in 2 months
Ghana's total debt stock has shot up to GH¢575.7 billion in 2023 from a total of GH¢450 billion in 2022, the January 2022 Summary of Economic and Financial Data of the Bank of Ghana has shown.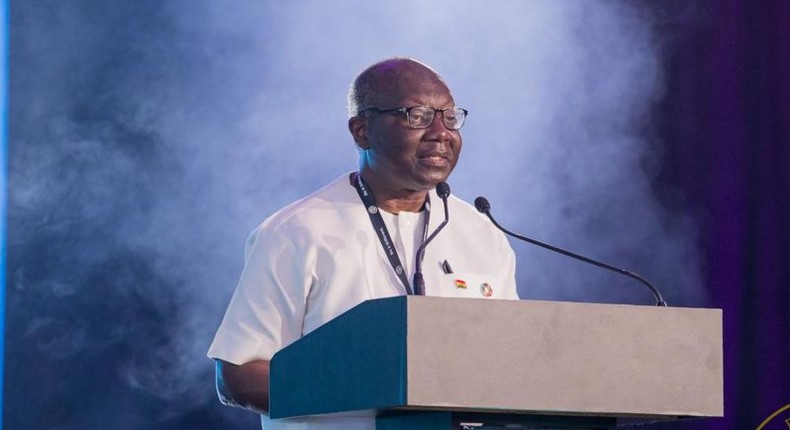 The debt stock increased by GH¢108.3 billion between September and November 2021 and this represents 62.1% of GDP.
This was from GH¢271.7 billion in September 2022.
The total debt represents a debt-to-GDP ratio of 93.5% from that 75.9% in September 2022.
In November last year, Finance Minister Ken Ofori-Atta appearing before the ad-hoc committee probing the grounds of censure filed by the Minority in Parliament, revealed that GH¢330 billion loan has been invested in One-District-One Factory, education, interchanges, Planting for Food and Jobs and other sectors that he claims have benefitted the state.
He said despite the astronomical increase in Ghana's debt stock, the focus should be on what the loans have been used for and their benefits to the nation.
Recommended articles
This government has borrowed too much - Prof. Adei
African countries with the cheapest household electricity prices
Agric Minister woos rice investors in Thailand to Ghana
Top 10 most ethnically diverse countries in Africa
The World Bank has approved a $7 billion loan to support Egypt's private sector
Nigeria's trade relationship with China takes an $80 million dip
We need all hands on deck approach for Ghana's rice project - Asian African Consortium CEO
PPI falls to 50.8% in February 2023
Mercedes-Benz & other prizes found their owners in FBS Raffle