Porn star quits GH¢1.4m-a-year career to become a pastor
A Porn star has revealed how she quit her £250,000-a-year job in the adult film industry to become a pastor.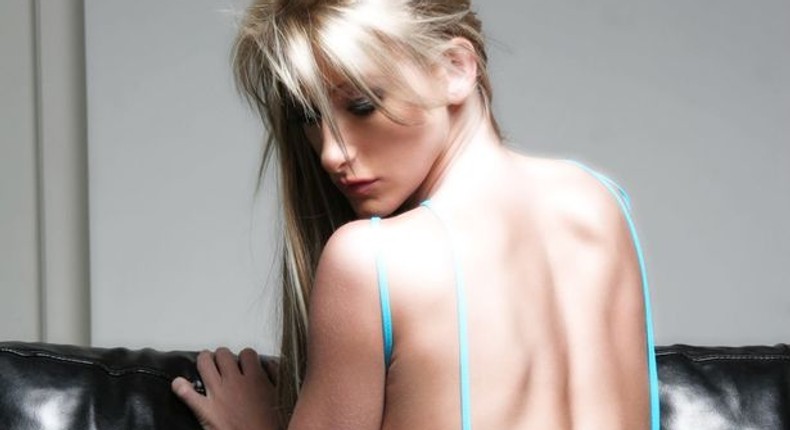 A mum has quit her £250,000-a-year porn star career to become a church minister.
Crystal Bassette, 33, featured in over 100 adult films and pocketed around £25,000 a month which she splashed out on sports cars and a mansion.
But after 10 years in the porn industry the mum-of-three decided to call it quits to devote herself to God.
Now, she has founded her own church in New York with her new husband, also a minister.
Crystal fell pregnant at 16 and moved to Hollywood from North Carolina determined to give her son a good life.
She spent a few years modelling and pole dancing before an adult film agent told her she could make $30,000 (£25,000) a month by starring in porn films.
Remembering her first scene at a house in Malibu, she said: "I sat in the shower for about two hours crying. Then I stopped after that shoot and didn't go back for about one month.
"I ended up going back to it again and that's when I was numbing myself through taking pain medicine and drinking alcohol to get through the scene.
"It just became like this daily routine for me where I would drop my son off to school in the morning, go do a shoot and come home. It was like a regular 9 to 5 job."
Crystal said she became sucked in by her materialistic lifestyle as she splashed the cash on a mansion, night club and sports cars while her alcohol abuse worsened.
She said: "My mind was so messed up and after reading the Bible I know that I was haunted by a spirit of Jezebel.
"I just lived for myself and my son and didn't really think about the consequences of making films and dancing and everything.
"I started to become an object. I wouldn't walk outside my house without showing cleavage, having a belly shirt on and high heels. It was like had to constantly look like the sex symbol."
Crystal decided to quit porn three years ago after choosing to devote herself to God.
Soon afterwards she met David, a church minister. The pair married in December 2014 and shortly afterwards welcomed their son Carter.
She added: "He'd known about my past for years because my sister was going to his church. David is the kind of guy that thinks your past is your past. You can't keep looking back at it. It's done with.
"It is definitely the ultimate change. It's going from one extreme to the next. I had to get away from this whole life."
David, 26, said: "What I would like people to take away from us is that God can forgive you no matter what past you come from.
"I would like people to come to Christ through our relationship and our experiences. I hope it encourages everybody else to do the same, to realise that money and fame isn't what it's about."
The pair have set up the New Beginnings Christian Life in Fulton, New York and said they hope to inspire others to turn to religion.
Crystal said: "I look back at my past now and you know I can't say that I really regret anything because it has made me who I am today.
"It's like if I grew up as a teacher, I probably wouldn't be helping people now. I probably would be completely different.
"My past made me who I am today and God has changed my life completely."
Get our Top Stories delivered to your inbox
Recommended articles
R Kelly's God-daughter testifies in court; says he slept with her countless times at age 15
Ghana Cedi declared worst performing currency worldwide by Bloomberg
Mentally challenged woman kills young man at Kwame Nkrumah interchange
'I didn't mean to disrespect you' – Kizz Daniel apologises to Tanzanian fans, offers free show
Mourinho gets the last laugh as Roma flop Justin Kluivert is set to join Fulham
BBNaija 7: Three ladies are interested in me but I'll consider Chichi- Deji tells Big Brother
Kizz Daniel released from Police custody in Tanzania
Barcelona offer up three first-team stars to Chelsea
I have sex with married women, charge GHC300 or 400 – Ghanaian male prostitute (video)