Bawumia says goods clearance will now take just 4 hours
The Vice President Dr Bawumia said he was hopeful that the new development which will start from September 1, 2017 will "reduce the headache for customs officers."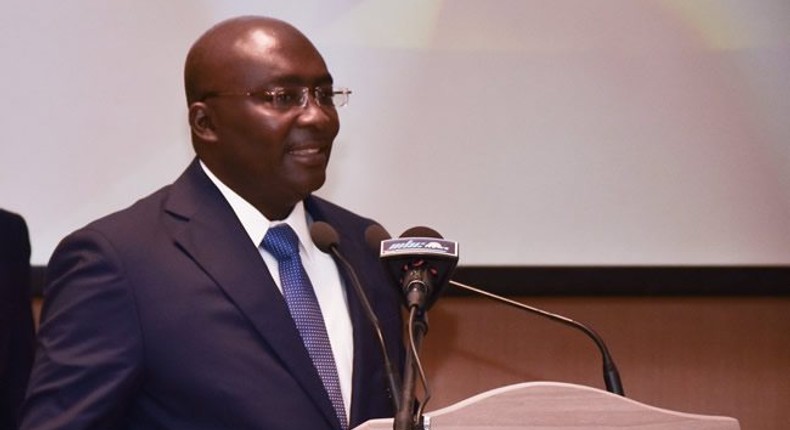 The clearance process at the various ports in the country will from September 1, 2017, take at most four hours.
This was disclosed by the Vice President Dr Mahamudu Bawumia at the Flagstaff House in Accra on Wednesday (August 2, 2017).
Dr Bawumia said this is because of a complete automation of the systems at the country's ports.
"From 1 September, we will integrate the system and eliminate any form of duplication and make the system more seamless," Dr Bawumia said.
"This is to reduce hassle for importers and make the Finance Minister very happy," he added.
The Vice President was addressing importers, customs officers and other stakeholders explained that this strategic move is to place Ghana a notch higher.
The country's ports in previous years have been seen as one of the places where corruption is rife.
Importers have their goods locked up at the port sometimes for months due to the delays by authorities in charge of clearing their products.
To get your items cleared quickly one needs to bribe some officials at the ports.
When the New Patriotic Party (NPP) took office as the governing party, they mentioned that they will want to raise more revenue to help develop the country and also support some of their campaign promises which include one district; one factory.
Dr Bawumia said such corrupt and bureaucratic practices will end after the automation processes begin.
He was hopeful that the new development will also "reduce the headache for customs officers."
JOIN OUR PULSE COMMUNITY!
Recommended articles
4 things couples should do after sex to avoid infection
5 kitchen ingredients that you can use for pink lips
The best time of day to have sex, according to research
Dear men, here are 6 erogenous zones of women you must know
King Promise stuns on MOBO awards red carpet with sneakers that cost over GH8000 (PHOTOS)
Anal itching: Here are its causes and how to treat it
Watch video: Female secondary school student smokes and others play ludo in class
Why is it difficult for men to forgive when women cheat?
'Salmon, eggs and consuming 8,000 calories every day' – The Rock shares his daily diet