Mahama arrives in Kenya to monitor elections
Kenya's elections are scheduled to be held on August 8, and the race between the two leading presidential candidates is tightening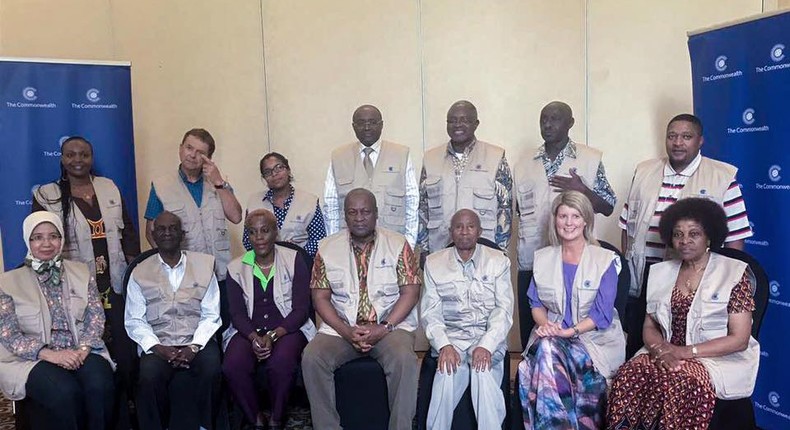 Former President John Mahama has arrived in Nairobi, Kenya to monitor the elections.
He is leading a 15-member Commonwealth Observer Group to monitor and report on the August 8, 2017 general elections in Kenya.
The team will check compliance with electoral laws.
Mahama in a Facebook post said he is in "Nairobi to observe the critical August 08 election for The Commonwealth. Praying for a successful and peaceful election. Held an insightful session with 14 other colleagues and our technical staff this afternoon and we are all poised for some busy days beginning tomorrow."
Kenyans will be heading to the polls on August 8 for elections that have been closely followed.
Election posters have replaced consumer goods ads on street billboards as politicians step up their campaigns to win over the 19 million registered voters.
It is the sixth presidential election since the country of more than 45 million people embraced a multi-party democratic system in 1992.
According to opinion polls, opposition leader Raila Odinga has a slight lead over incumbent president Uhuru Kenyatta.
Some measures put in place in the aftermath of the violent 2007 elections, according to reports appear to be working.
JOIN OUR PULSE COMMUNITY!
Recommended articles
Twerking Wendy Shay threatens to snatch someone's man with her slim waist in 'wild' video
Doctor and nurse suspended for having sex, moaning and disturbing patients who're in pain
Man walks boldly to police, confesses to killing wife and four kids: "Detain me for 6 months"
Women, this is why you should learn to initiate sex more in your relationship
4 side effects of being a virgin for too long, according to research
How important is sex for a man?
Ayisha Modi goes naked on IG as she flaunts her newly 'acquired' body (VIDEO)
'It hurts' - disappointed Rocky Dawuni responds to Stonebwoy's shade fueled by bloggers
Police save little boy who hid inside aeroplane's engine to travel abroad (video)