Tracy Owusu Addo, who has dated the musician close to a decade before their marriage last year, made this known during an interaction she had with fans online.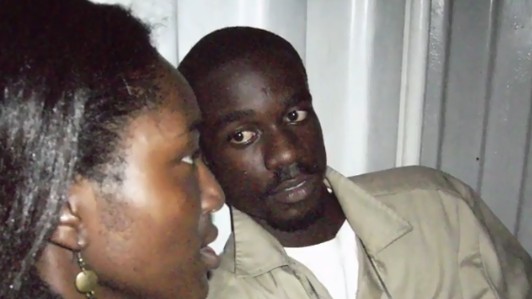 Sarkodie Tracy Sarkcesss
A Twitter user asked her if she has ever contributed to Sarkodie putting up lyrics for his songs and she said that is complex for her but the "Can't Let You Go" rapper has ever helped her to write some bars, however, he is refusing to put her on a song.
READ ALSO: Yaa Jackson drops a hot bikini photo with a warming to snatch your man
Tracy even called on fans to help her convince Sarkodie to allow her to at least say a word on one of his songs, so that she add that to her bragging rights.
"I enjoy music but when it comes to writing rhymes I don't understand how it works. He has tried to help me write some small bars, but... I've been telling him to feature me so at least I can also put it on my CV but my man says no. Maybe you guys can put in a word for me [SIC]" Tracy tweeted.
See some of her interactive tweets with fans below.