These 4 illnesses could cost you your mental health if left untreated
It's important to emphasize that mental health is closely connected to physical health, and the two often interact.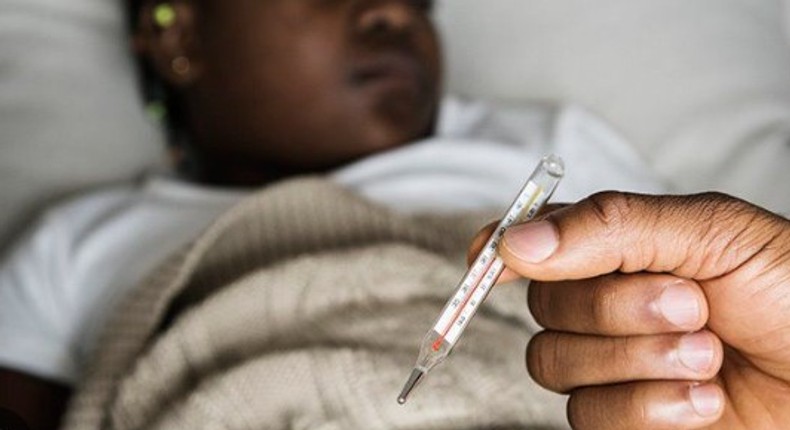 Untreated medical conditions can indeed have a significant impact on mental health.
Here are four illnesses that can potentially lead to mental health issues when left untreated for an extended period:
Malaria: Malaria is a parasitic infection transmitted through mosquito bites.
When left untreated or not properly managed, it can lead to severe physical symptoms such as high fever, chills, and fatigue.
Prolonged illness and physical discomfort can contribute to mental health problems like anxiety and depression.
Typhoid Fever: Typhoid fever is caused by the bacterium Salmonella Typhi and is characterized by symptoms like high fever, weakness, abdominal pain, and gastrointestinal problems.
When left untreated, it can progress to more severe complications, including confusion, delirium, and in rare cases, psychosis, which can significantly impact mental well-being.
Chronic Pain: Chronic pain is a long-lasting condition that can result from various underlying health issues such as arthritis, back problems, or neuropathy.
Prolonged pain can lead to anxiety, depression, and other mood disorders.
The constant discomfort and the limitations it imposes on daily life can negatively affect mental health over time.
Hypertension (High Blood Pressure): Hypertension is a condition characterized by consistently high blood pressure.
When left untreated, it can increase the risk of cardiovascular problems and stroke.
The physical health consequences and the stress of managing hypertension can contribute to anxiety and depression, affecting mental well-being.
Addressing both the physical illness and its potential impact on mental health is crucial for overall well-being.
Seeking medical care and treatment for these conditions can help prevent or alleviate mental health issues associated with them.
Additionally, early intervention and appropriate management can significantly reduce the risk of complications.
JOIN OUR PULSE COMMUNITY!
Recommended articles
5 common foods that increase your cholesterol level
10 things you need to know before you get a hair transplant
4 reasons some women become 'loose' after childbirth and 3 ways to resolve it
10 statements every man wishes to hear in bed
'I started using the pill after sex because I don't trust men' - Single woman
All the scientific reasons your breasts are not equal in size
DIY Recipes: How to make fried ice cream
Ladies, if you want a happy marriage, avoid a partner with these 7 qualities
Here's why flight attendants sit on their hands