4 reasons why women love using garlic
Garlics fights the free radicals in the skin and keeps skin firm and younger.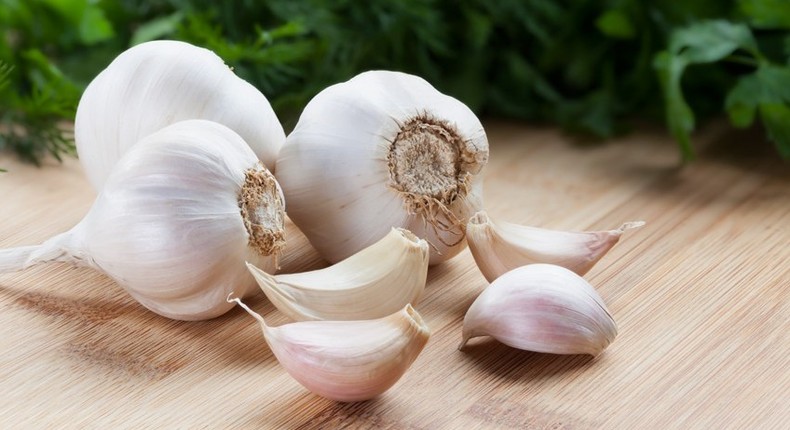 Its anti-oxidant properties kill bacteria effectually. Rub sliced garlic on the affected area. Or else, crush some cloves of garlic and apply its juice on the acne prone skin. Wait for five minutes to do away with the unsightly blemishes.
Garlic is an antiviral ingredient that treats cold sores effectually. Just apply oil of crushed garlic cloves on the affected area for a few days until you get rid of them.
Garlic is enriched with copper, which strengthens the roots and increases the blood flow to the hair follicles.
Add garlic to your shampoo or conditioner. Do this not more than two times a month.
Dandruff is a very common problem. The antibacterial and antifungal properties of garlic work well to treat the itchy scalp and excessive dandruff. Apart from this, the sulfur component in garlic prevents infection and reduces the severity of dandruff.
Rubbing slices of garlic cloves on your scalp increases the blood circulation and help you get rid of hair fall. Besides, soak some garlic pods in olive oil for a week. Use this oil for hair massage to effective results.
Recommended articles
DIY Recipes: How to make pawpaw smoothie
4 simple ways to make eyelash extensions last longer
The best celebrity pictures on Instagram this week
Men benefit better from marriage than women - Study
For women: 4 foreplay tips to drive men wild
These are 5 top signs of fake love in a relationship
DIY Recipes: How to make Ga kenkey with sauce and fried fish
10 trending kente styles that took over the 'gram in February
For couples: 5 best tips to have better sex and intimacy