7 inexpensive ways to boost your sperm
Read this article if you want healthy and thick sperms.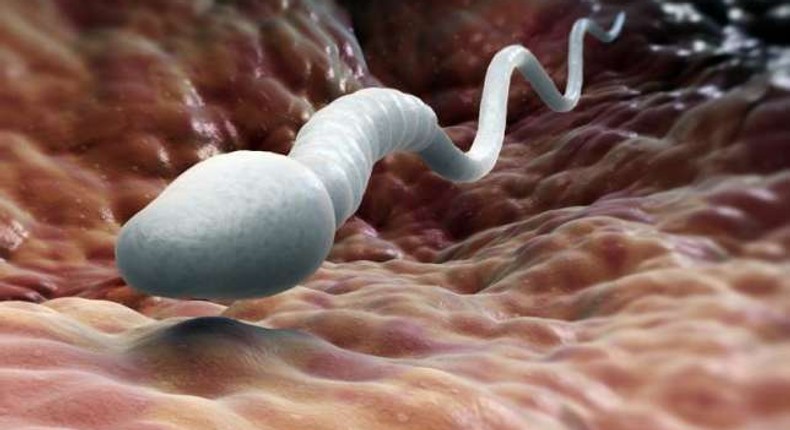 Did you know that an abundance of sperm is a sign of testosterone and a healthy reproductive system?
Couples who are trying to conceive should strictly follow the points listed in this article to increase their chances of getting pregnant.
Your health is your wealth and healthy sperms are your ticket to become a father. According to askmen.com, it takes about 90 days to completely refresh sperm. In addition to adopting a healthy lifestyle, men who are ready to be fathers should take supplements formulated with key nutrients integral for developing sperm.
Regular exercise will not optimal sperm health and mobility but helps to shoot further than ever before.
It's not just about exercising specific muscles that might help though. A 2013 study found that men who exercised often had higher sperm counts that men who didn't.
As the study's author noted, "weightlifting has been shown to increase testosterone levels and improve insulin sensitivity. Both of those have been related to higher sperm concentrations." So start pumping some iron.
Everybody knows that drinking too much alcohol affects your liver which cause your estrogen levels to rise. This will interfere with sperm production because estrogen, not testosterone, will accumulate in your body.
According to UK health officials, alcohol affects your testosterone, libido and sperm levels in a variety of negative ways, including hurting your body's ability to ingest Vitamin A: which is crucial for semen production.
The more times you ejaculate, the less dense your semen will be. If you have sex every day, or worse, masturbate furiously, then chances are that your sperm count and semen density will not be up to par according to askmen.com.
You are what you eat. If you want nice and thick semen, make nutritional changes to boost your sperm count. Eat oysters for sperm production, garlic for mobility, bananas for libido, ginger for testosterone and others food. Every man should try and add salmon and tuna to his diet and avoid processed meats which can be quite bad for sperm count.
Smoking can cause lung disease by damaging your airways and the small air sacs (alveoli) found in your lungs. It also affects your sperm count. Not only do you have significantly less sperm than non-smoking men (22%), your little boys are also slower and smaller.
Talking about healthy lifestyle to boost sperm count, men should naked if possible to ensure coolness.
Your testicles needs to be few degrees cooler than the rest of your body. So wearing tight underwear or tight pants that keeps them pressed up against your 98.6° body is not a good idea.
Men should also, avoid excessive use of saunas and hot tubs, which have both been shown to harm sperm count.
Get our Top Stories delivered to your inbox
Recommended articles
DIY Recipes: How to make Werewere soup
The best celebrity pictures on Instagram this week
For men: 4 sexy phrases that drive women wild in bed
How to plan your first international vacation in Ghana
Cold and flu are common in cold weather, here are some home remedies
Top 7 foods that fight STDs
These 7 beautiful places in Lagos are exactly what you need to make your Instagram page pop
DIY Recipes: How to make Beans stew with fried plantain
For women: Here's how to shoot your shot if the guy is shy, not forthcoming