How to dress like Jackie Appiah in 5 easy steps
Jackie is one of the most beautiful and elegant actresses in Ghana.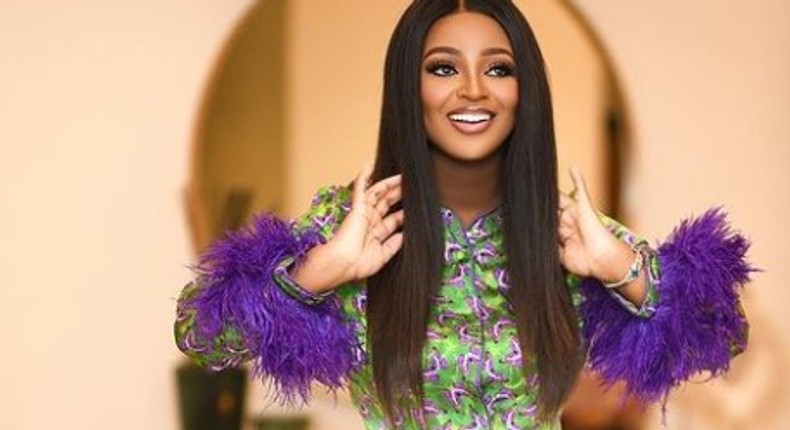 She knows how to keep it simple and classy at the same time.
If you want to copy Jackie's fashion it can be achieved by following these five easy steps:
1. Classic and elegant dresses
· Start by investing in classic, elegant dresses. Jackie Appiah often wears dresses that are well-fitted and emphasize her figure.
Look for dresses in solid colors like black, white, or pastels, as she frequently rocks for these shades.
2. Accessorise thoughtfully
· Jackie Appiah knows how to accessorise to complete her look.
Consider adding statement jewellery, such as chunky necklaces or statement earrings, to enhance your outfit.
Pay attention to the details, like belts, scarves, and handbags, which can add a touch of sophistication.
3. High-Quality fabrics
· Choose clothing made from high-quality fabrics. Opt for materials like silk, satin, or chiffon for a luxurious feel.
Quality fabrics not only look better but also last longer.
4. Heels and flats
· Jackie Appiah often wears both heels and flats, depending on the occasion.
Invest in a collection of stylish heels and comfortable flats. Nude-coloured shoes can be particularly versatile and go well with many outfits.
· Pay attention to your hairstyle and makeup. Jackie Appiah is known for her sleek hairstyles and natural-looking makeup.
Consider straight or wavy hair with a middle part and minimalistic makeup with neutral tones for a polished look.
Jackie Appiah's style is about elegance and sophistication, so go for clean lines and classic pieces when building your wardrobe.
Tailoring your clothing to fit your body perfectly is also key to achieving a polished look.
JOIN OUR PULSE COMMUNITY!
Recommended articles
5 common foods that increase your cholesterol level
10 things you need to know before you get a hair transplant
4 reasons some women become 'loose' after childbirth and 3 ways to resolve it
10 statements every man wishes to hear in bed
'I started using the pill after sex because I don't trust men' - Single woman
All the scientific reasons your breasts are not equal in size
DIY Recipes: How to make fried ice cream
Ladies, if you want a happy marriage, avoid a partner with these 7 qualities
Here's why flight attendants sit on their hands