DIY Recipes: How to make Salad wrap
This salad wrap makes a great lunch or picnic.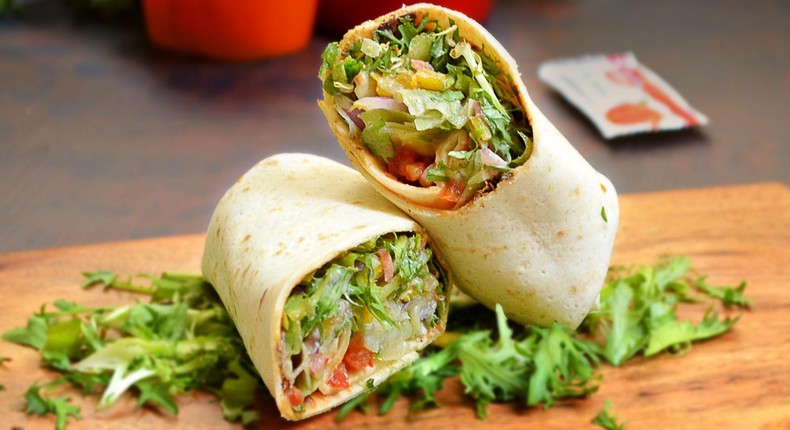 Salad wraps are very simple and easy to make.
2 (10 ounces) can chunk chicken, drained and flaked
4 tablespoons fresh salsa
6 (10-inch) flour tortillas
In a small bowl combine the chicken, onion, mayonnaise, salsa, salt and pepper. Mix together.
Line each tortilla with two lettuce leaves, then divide the chicken salad mixture evenly among each tortilla and roll up, or wrap.
Recommended articles
6 best home remedies to clear ugly pores
Hickies after sex? 4 quick ways to get rid of this love bite
How to dress stylishly for your birthday inspired by Anita Akuffo
For men: How exercise affects your testosterone levels
4 best ways to use rosemary for hair growth
7 body parts you must clean every day to avoid body odour
5 simple ways to make your first date a pleasant experience
DIY Recipes: How to make plantain crepes
Stylish corporate workwear looks to rock this week inspired by stylist Akosua Vee