Make your meals time better with this amazing shrimp stew recipe we have for you. It is thick, filling, and comforting without any cream. It's delicious as a side dish or as a sauce for pasta.
Ingredients
1/2 teaspoon sea salt
1/4 teaspoon black pepper
1/8 teaspoon red pepper flakes
1 pound frozen shrimp
16 ounces tomato puree
Handful mint leaves, chopped
1/2 tablespoon butter (or olive oil)
1 clove garlic, minced
1 white onion, chopped
1 red pepper, chopped
READ ALSO:
How to prepare the best Christmas ham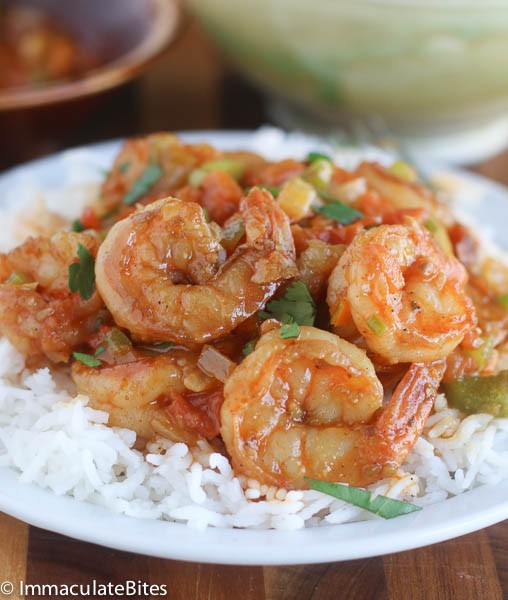 Method
DirectionsIn a large pot over medium-high heat, melt butter. Add garlic, onion, and red pepper, and let onion sweat for 2 to 3 minutes.
Mix in salt, pepper, and red pepper flakes. Saute until onion begins to turn translucent but isn't fully cooked.
Add shrimp, breaking apart pieces with the edge of a spatula.
Once visible ice has melted away from shrimp, add tomato puree and stir.
When mixture reaches a boil, reduce heat to a simmer and cover with a lid. Let cook for 5 minutes.
Add mint leaves and continue to stir for another 3 to 5 minutes until mixture thickens to desired consistency.