This Christmas ham recipe is perfect for family moments this festive season ;Christmas with for a twist on the usual festive spices.
Ingredients
 (12 pounds) bone-in ham, 
1/2 cup whole cloves
1 cup packed brown sugar
4 cups water, or as needed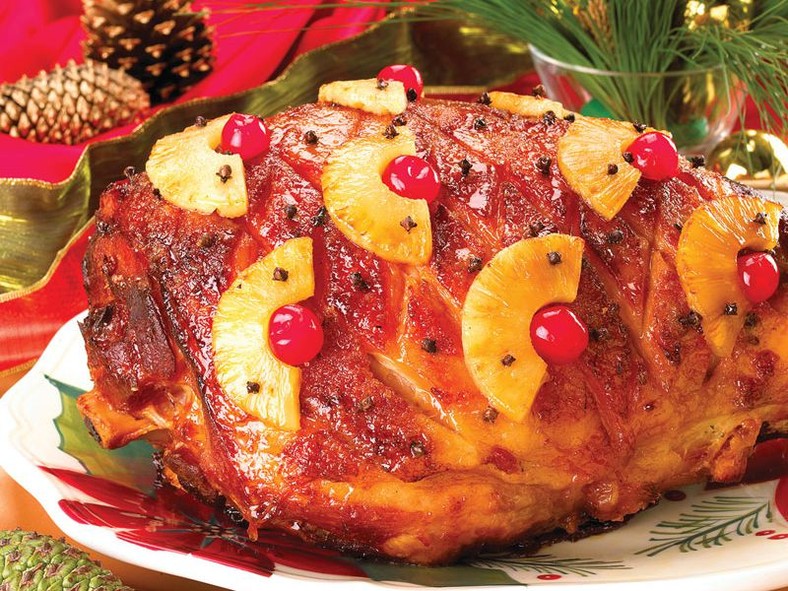 Read Also:How to bake full chicken for the family this Christmas
Method
Preheat the oven to a little bit above 300 degrees.
Put ham in a roasting pan, and press whole cloves into the top.
Pack the top with a layer of brown sugar.
Pour enough water into the bottom of the roasting pan to come to a 1 inch depth. Cover the pan tightly with aluminum foil or a lid.
Bake for 4 1/2 to 5 hours in the preheated oven (about 22 minutes per pound), or until the internal temperature of the ham has reached 160 degrees .
Make sure the meat thermometer is not touching the bone. Let stand for about 20 minutes before carving.