Not only will this delicious baked Chicken meal be perfect for the family but will look fantastic on your table for Christmas day.
As part of our Christmas recipes for this festive season, we've got lots of Christmas-themed recipes like this that taste incredible. So you have enough reasons to stay glued to our Christmas-themed recipes this December.
Pulse.com.gh brings you a perfect recipe to bake full chicken for the family this Christmas.
Ingredients
Full chicken 
4 tbsp butter
1 head of garlic
1 lemon
1 tsp paprika
Salt and pepper
2 tbsp chopped fresh rosemary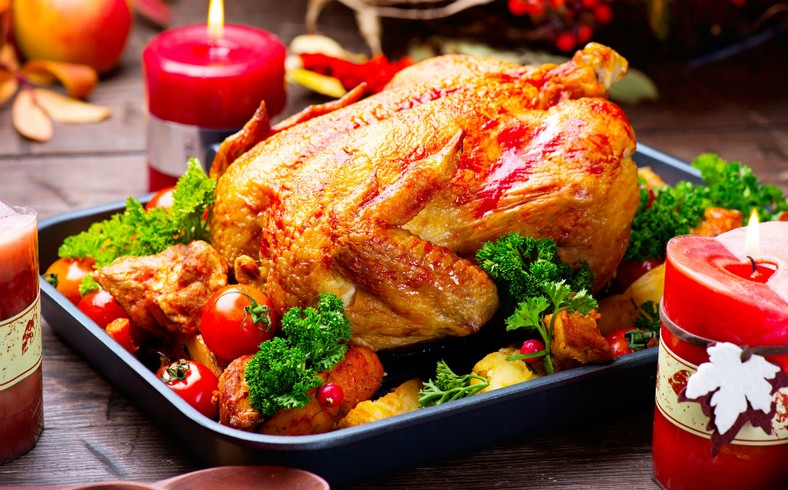 Read Also:
5 amazing Ghanaian Christmas recipes that are not rice dishes
How to make delicious fruit salad this Christmas
How to make your fried chicken crispy this Christmas
Method
1.Zest the lemon and crush all of the garlic cloves from the head of garlic. Merge these together with the butter, lemon zest, paprika, rosemary and a good pinch of salt and pepper.
2.Slide your hand between the skin and flesh of the bird and rub some of the butter mixtures under the skin. Then rub the butter all over the breasts, legs, and wings, as well as inside the cavity. Season well. Cut the lemon into quarters and pop into the cavity and then bind the legs with kitchen string. Tuck the wings into the leg joints.
3.Heat the oven to 180C. Cook chicken in a casserole dish, breast side up, for 60-80 minutes or until the juices run clear when you cut into the thigh.
Allow to rest for 10 minutes before carving.