5 amazing Ghanaian Christmas recipes that are not rice dishes
Rice should be a thing of the past when it comes to Christmas meals.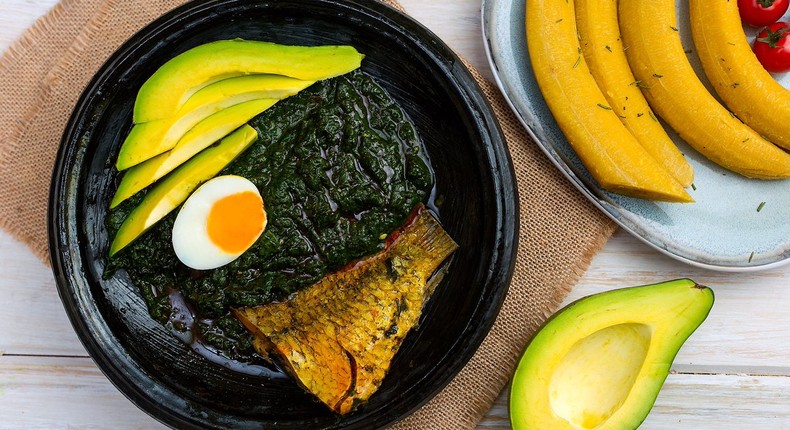 Gone are the days when kids did not taste chicken until their parents prepared their Christmas rice meals.
Kids these days have their chicken at will with the many fast food joints around these days. So it's really no excuse to have rice on the list of your Christmas recipes.
Take a different approach this festive period and try other amazing dishes around.
Be different and make people have a joyful Christmas without the taste of rice from your kitchen.
Here are 5 awesome Christmas recipes that are not rice dishes.
Fufu and Palmnut Soup
Banku and Tilapia 
Pulse Ghana
Aprapransa 
Pulse Ghana
Ampesi and Palava Sauce 
Pulse Ghana
Kokonte and Groundnut Soup
Pulse Ghana
Or you could just try Kokonte cake. Learn the easy steps HERE.
Get our Top Stories delivered to your inbox
Recommended articles
DIY Recipes: How to make Wheat bread
AccraPremium Food Festival: Ghana's leading food event brand
10 trending kente styles that took over the 'gram this month
The best celebrity pictures on Instagram this week
DIY Recipes: How to make Plantain blankets
Husband material: 6 things women look for in the men they want to marry
Berla Mundi's style moments we absolutely fell in love with on the red carpet
6 types of sex every couple should have
For women: 5 things you should know before getting pregnant