DIY Recipes: How to make low-calorie pizza dough using only flour and milk
You can make a low-calorie pizza dough using pastry flour, milk, and a pinch of salt.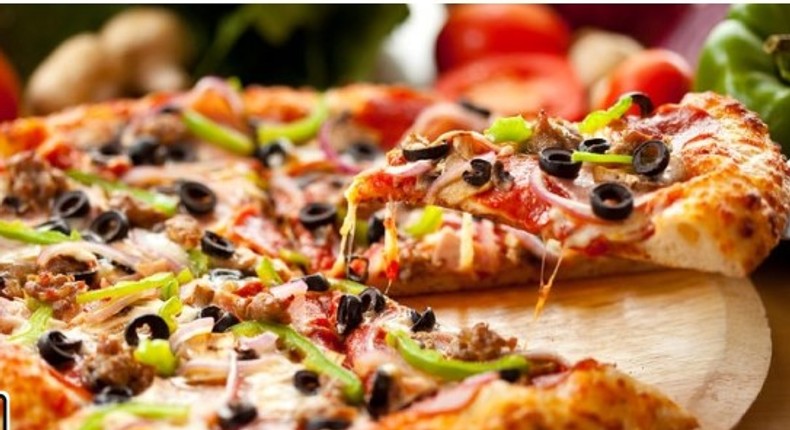 1 cup pastry flour
1/2 cup milk (you can use skim or low-fat milk for fewer calories)
A pinch of salt (to taste)
Preheat your oven as high as your oven can go. Preheat a pizza stone or baking sheet in the oven while it's heating up.
In a mixing bowl, combine the pastry flour and a pinch of salt.
Gradually add the milk to the flour mixture, stirring as you go.
may not need the entire 1/2 cup of milk, so add it gradually until you achieve a dough-like consistency.
Once the dough comes together, turn it out onto a lightly floured surface and knead it for a few minutes until it becomes smooth and elastic.
If the dough is too sticky, you can sprinkle a little more flour as needed.
Roll out the dough into your desired pizza shape.
You can make one large pizza or divide the dough to make smaller individual pizzas.
Carefully remove the preheated pizza stone or baking sheet from the oven.
If you're using a baking sheet, you can sprinkle it with a little cornmeal to prevent sticking.
Transfer the rolled-out dough onto the hot pizza stone or baking sheet.
Bake the dough in the preheated oven for about 8-10 minutes or until it becomes golden brown and crisp around the edges.
Once the dough is baked, remove it from the oven and add your favorite low-calorie pizza toppings, such as tomato sauce, vegetables, lean proteins, and a modest amount of reduced-fat cheese.
Return the pizza to the oven and bake for an additional 8-10 minutes or until the toppings are heated through, and the cheese is melted and bubbly.
Slice and enjoy your low-calorie pizza!
JOIN OUR PULSE COMMUNITY!
Recommended articles
10 things you need to know before you get a hair transplant
4 reasons some women become 'loose' after childbirth and 3 ways to resolve it
10 statements every man wishes to hear in bed
'I started using the pill after sex because I don't trust men' - Single woman
All the scientific reasons your breasts are not equal in size
DIY Recipes: How to make fried ice cream
Ladies, if you want a happy marriage, avoid a partner with these 7 qualities
Here's why flight attendants sit on their hands
Empowering women: Reflo's TV show inspires healthy relationships