5 simple kitchen ingredients you can use as lubricants during sex
Using lubricants can enhance sexual pleasure and prevent discomfort or pain during sex.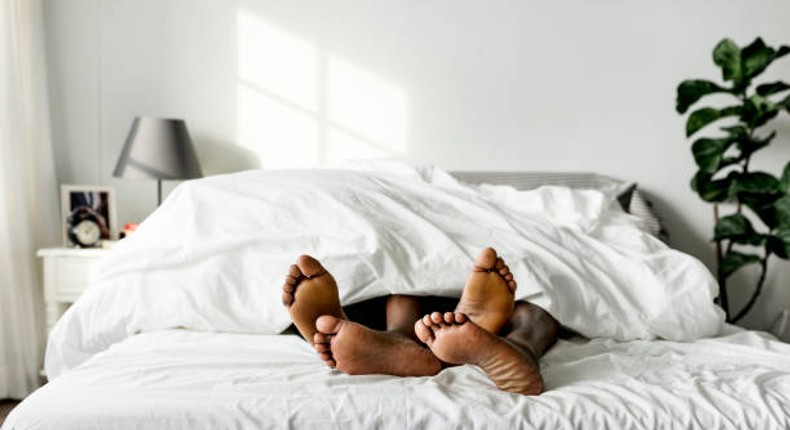 Sexual intimacy is an essential part of any healthy relationship and using lubricants can make it very pleasurable.
While there are a variety of commercial lubricants available on the market, you may be surprised to learn that you can also find some common household items that can act as lube.
From coconut oil to aloe vera gel, we've got the inside scoop on some surprising items that can enhance your sexual pleasure. Take a look:
Aloe vera is known for its soothing and moisturising properties, making it an excellent natural lubricant. It is important to see that you are using natural aloe vera as sometimes there can be additional ingredients mixed in the bottle which can irritate the skin.
Coconut oil is a versatile oil that has many uses. One of the ways of using it is as a natural lubricant. It is an excellent choice for those with sensitive skin and allergies as it is free from fragrances and chemicals. It also helps in eliminating vaginal dryness. Coconut oil is also edible, making it a great choice for oral sex.
Olive oil is a common cooking oil that can also be used as a natural lubricant. It spreads quickly and moistens the area making it an excellent lube. Again it is important to do a patch test before as everyone has different skin sensitivity.
Baby oil is a mineral oil-based product that is commonly used for moisturising the skin of babies. However, it can also be used as a lubricant during sex. It is important to do a patch test before using baby oil as a lube.
Vaseline, is a common household item that can act as a lubricant. It is thick and long-lasting, making it a great choice for anal sex too. It provides a lot of lubrication making intercourse pleasurable. But it is advised to not use this lube for penetrative or oral sex.
Recommended articles
DIY Recipes: How to make soy milk
Planning a wedding? Here are 4 mistakes to avoid
Low sexual satisfaction can make men have memory decline - Study
Menstrual hygiene: Here's how to wash your period panties properly
DIY Recipes: How to make cornmeal doughnuts (Awiesu)
For women: 4 simple tricks to make a man fall in love with you
10 trending Kente styles that took over the 'gram in May
Study shows men have been peeing wrong; they ought to sit and not stand
Here are the number of times you need to try to get pregnant, according to research