Marriage goals: Kwadwo Sarfo Jnr's emotional message to his wife on her birthday
The CEO of Kantanka Automobile, Kwadwo Safo Kantanka Jnr and his wife are serving us the best couple goals this week.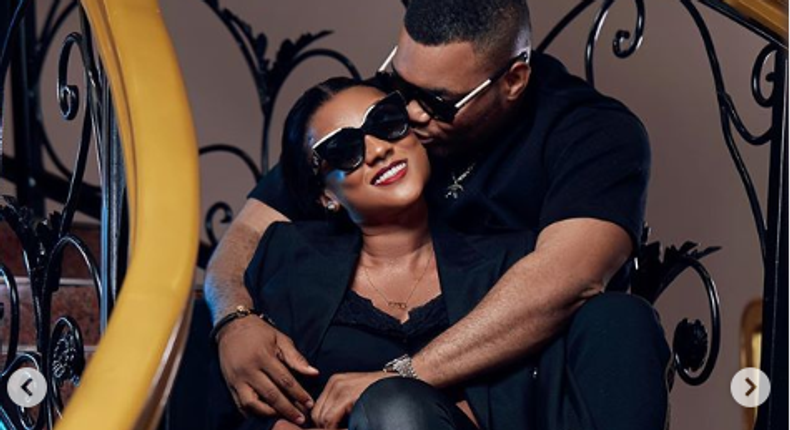 Today, Wednesday 20, 2020, marks the 30th birthday of Zainab wife of the business mogul.
To mark the special occasion, Kwadwo Safo Jnr took to social media to display his affection and show off his wife.
Kwadwo Safo who called his wife an epitome of beauty said she was the woman behind his success.
As if that was not enough he went further to pray for more life, strength and good health for his wife.
"The epitome of beauty, behind every successful man there is a woman and in my case, you are that woman. Happy birthday my pretty Queen from the kids and myself. Wish you more life, strength and good health. Didn't mention wealth because we got that locked already. LOVE YOU AKOSUA," he captioned.
Recommended articles
Stylish corporate workwear looks to rock this week inspired by Berla Mundi
Checking your partner's phone: Here's why this may be dangerous
How much is too much to spend on a plate of Angwa mo?
Floradish Formula: An innovative solution for people living with iron deficiency
Sympathetic pregnancy: Here's what to know about men who experience pregnancy symptoms
Belly Fat: 5 natural remedies to help you get rid of it
4 benefits of honey to the skin you didn't know
6 ways to be an amazing boyfriend when your girl is on her period
As a mom, I find it can be hard to keep my sexual desire. So I set aside time to connect with my body and sexuality.