As oil plunges, gov't moves to protect Ghanaian workers
Petroleum Minister Emmanuel Armah Kofi Buah said that government has made clear its position to the oil firms on job cuts, including the need to protect some critical areas.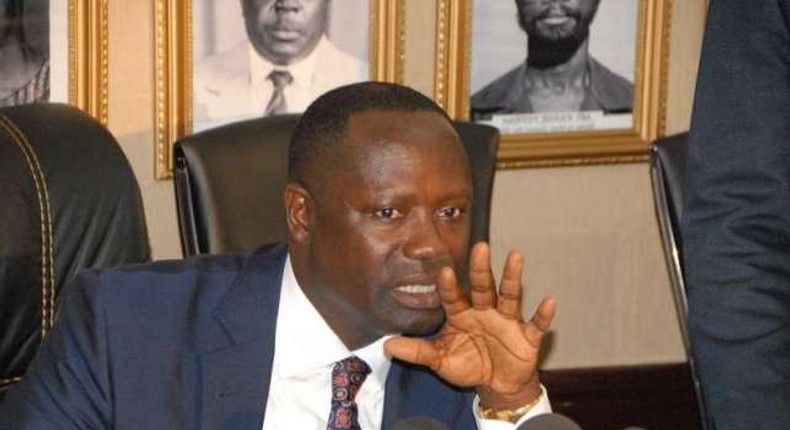 As oil plunges, gov't moves to protect Ghanaian workers
Government has said it will work to ensure that Ghanaian workers in the oil and gas industry are not affected by job cuts as a result of falling oil prices.
IMF boss set for second term
Christine Lagarde has been nominated for a second term as the boss of the International Monetary Fund (IMF) after no challenger emerged before closing date on Wednesday, the IMF board declared.
The dean of the executive board, Aleksei Mozhin said "The period for submitting nominations for the position of the next managing director closed on Wednesday."
"One candidate, Christine Lagarde, has been nominated," he added.
We go to the currency market now where
Currency                      Buying                         Selling
Dollar                            3.87                             4.17
Pound Sterling             5.59                              5.89
Euro                             4.32                            4.52
To updates from the stock exchange today
Standard Chartered Bank Ghana Ltd and UT Bank Limited were the biggest losers of the day, dropping 1p each to close at 16.33p and 0.10p respectively.
CAL Bank Limited and Societe Generale Ghana Limited were the biggest gainers of the day, gaining 1p each to close at 0.97 and 0.84 respectively.
Recommended articles
Baby born in September last year still unnamed as parents battle in court over choice of name
We'll fish out the MPs who betrayed the NDC and punish them – Joseph Yamin
Would I feel safe leaving drink or food with NDC MPs? – Sam George cries over ministers' approval
Court remands man for allegedly raping 56-year-old bed-ridden stroke patient
There's no evidence that NDC MPs were lured with money to approve Ministers – Ayariga
LGBTQI rights is a sensitive human rights issue – Akufo-Addo
MP for Kumawu Philip Basoah dies
Ghana doesn't have any law that criminalizes LGBTQ+ persons — Nana Addo
Accusations against BoG printing cash to finance gov't budget mischievous — Addison