I satisfy my wife in bed but she says she can't stop sex with other men – Ghanaian man cries
A man who has been married for the past seven years and has two children with his wife has lamented that despite being good in bed and satisfying her sexually, she keeps sleeping with other men and claims it is hard for her to stop.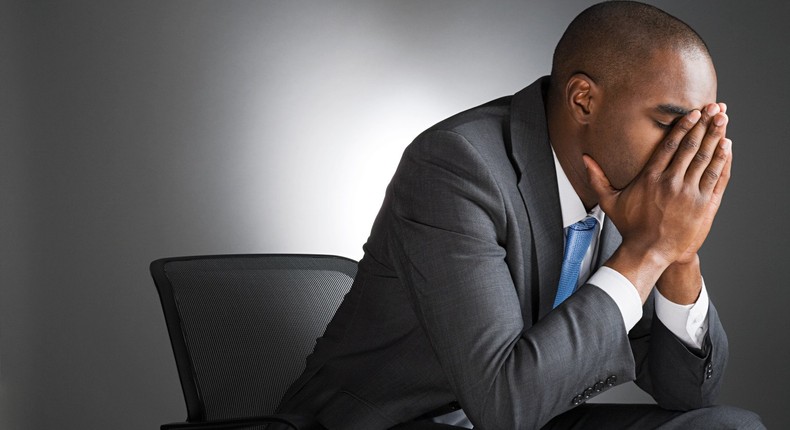 The troubled man wrote to relationship advisor, David Bondze-Mbir seeking guidance on how to salvage the situation.
According to him, his wife has admitted to her adultery, claiming she did not know how to control herself, and that he should assist her to repent. However, all his efforts have failed and his wife continues to sleep around with men, including having one-night stands.
Being unable to withstand knowing the fact that his wife is on an adulterous sex spree with other men, he decided to seek advice on what to do.
"Men are taught to be brave and not speak out when they are hurting. But I am.
"I have been married for about 7 years now and we have 2 adorable children. I love my wife, supports her in everything she does. I don't drink, I don't smoke and I have never cheated on my wife because I can't see myself do that with another woman. But this is just the opposite of my wife," he lamented as posted by Bondze-Mbir on Facebook.
What is even more interesting is his further disclosure that his wife doesn't appear to be apologetic about the extramarital affair with multiple men, a posturing that makes her conduct look deliberate.
"She says sex is overrated and she cheats. Not once, not twice. I confronted her and she admitted to it. I am really hurting and confused.
"We've had a conversation about this and she says she feels she can't stay with 1 man. She claims she loves me and needs my help to stop. But everything I do results in nothing," he cried, adding: "My problem is, I am good in bed, I satisfy her equally to reach orgasm every time we have sex. Sometimes she becomes too tired to go for the second time. But she is able to go twice with the men she cheats with. I can't live with myself knowing she sleeps with just 1 man, but multiple and even 1 nightstand?"
Bondze-Mbir's post has stirred reactions, with his followers raising doubts as to whether the two children were sired by the worried man in the first place, among other interesting views. Some people, too, have urged him to protect his sanity by divorcing the woman, wondering whether she exhibited traits of promiscuity during their courtship.
JOIN OUR PULSE COMMUNITY!
Recommended articles
OSP releases lists of persons wanted for alleged vote-buying
Your victory is the dawn of a new chapter of service and responsibility - Bawumia lauds newly elected PC's
Reporting date still remains December 4 for first-year SHS freshmen – GES reaffirms
STYPI: Dampare, POMAB welcome pupils of Joyhil International school to police headquarters
NPP Parliamentary Primaries: Results so far
Mother of two accused of being a lesbian in Ashaiman
Eugene Arhin, Okoe Boye wins, Nii Lante Bannerman, Fuseini Issah, Afia Akoto loses
Sammi Awuku, Nana Ama Darkua, Akosua Manu elected NPP PC, Mark Okraku-Mante defeated
COP28: AFRIWOCC, UNDP partner to sponsor young Africans to the UN climate conference in Dubai