All you need to know about the late Ghanaian author Professor Ama Ata Aidoo
Ghanaian author, Professor Ama Ata Aidoo has passed on.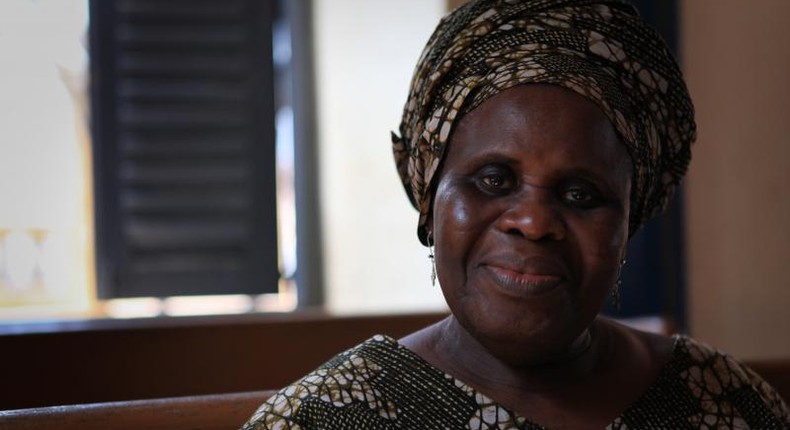 The family announced her passing in the early hours of Wednesday, May 31, 2023.
The esteemed writer, known for her literary contributions and activism, succumbed to a brief illness.
The Aidoo family, while grieving the loss, remains hopeful of the resurrection and requests privacy during this difficult time.
All you need to know about Professor Ama Ata Aidoo
She was born on March 23, 1942, in Abeadzi Kyiakor, near Saltpond, in the Central Region.
Professor Ama Ata Aidoo was a Ghanaian author, playwright, and accomplished poet.
She was also the author of a number of children's books. She attended the Wesley Girls' High School and received her bachelor of arts in English from the University of Ghana, where she wrote her first play, The Dilemma of a Ghost, in 1964.
Her works of fiction particularly deal with the tension between Western and African worldviews.
Many of her protagonists are women who defy the stereotypical women's roles of their time.
Between 1964 and 1966 Ama was a Junior Research Fellow at the Institute of African Studies at the University of Ghana.
In 1974, she became a consulting professor to the Phelps-Stokes Fund's Ethnic Studies Program and was a fellow in Creative Writing at Stanford University.
She also served as a Research Fellow at the Institute of African Studies and has taught at the English Departments of the Universities of Ghana and Cape Coast, and at Hamilton College in Clinton, New York.
She has served as a Visiting Professor in the African Studies Department at Brown University, USA.
In January 1982 she was appointed Minister of Education, resigning after 18 months. In 2000, Aidoo established Mbaasem, a foundation dedicated to promoting the work of Ghanaian and African women writers.
Her works include Dilemma of A Ghost, Our Sister Kill Joy, The Girl Who Can, and Changes, which won the 1992 Commonwealth Writers Prize for Best Book (Africa).
Other works are Diplomatic Pounds and Other Stories and An Angry Letter in January and other poems. Her latest work is After the Ceremonies: New and Selected Poems.
Honours and recognition
Aidoo received several awards, including the 1992 Commonwealth Writers' Prize for Best Book (Africa) for her novel Changes.
In 2012, the volume Essays in honour of Ama Ata Aidoo at 70 was published, edited by Anne V. Adams, with contributors including Atukwei Okai, Margaret Busby, Maryse Condé, Micere Mugo, Toyin Falola, Biodun Jeyifo, Kofi Anyidoho, Naana Jane Opoku-Agyemang, Naana Banyiwa Horne, Nana Wilson-Tagoe, Carole Boyce Davies, Emmanuel Akyeampong, James Gibbs, Vincent O. Odamtten, Jane Bryce, Esi Sutherland-Addy, Femi Osofisan, Kwesi Yankah, Abena Busia, Yaba Badoe, Ivor Agyeman-Duah, Chikwenye Okonjo Ogunyemi, Ngugi Wa Thiong'o, Kinna Likimani, and others.
Aidoo was the subject of a 2014 documentary film, The Art of Ama Ata Aidoo, made by Yaba Badoe.
The Aidoo-Snyder Book Prize, awarded by the Women's Caucus of the African Studies Association for an outstanding book published by a woman that prioritizes African women's experiences, is named in honour of Ama Ata Aidoo and of Margaret C. Snyder, who was the founding director of UNIFEM.
Launched in March 2017, the Ama Ata Aidoo Centre for Creative Writing (Aidoo Centre), under the auspices of the Kojo Yankah School of Communications Studies at the African University College of Communications (AUCC) in Adabraka, Accra, was named in her honour — the first centre of its kind in West Africa, with Nii Ayikwei Parkes as its director.
Recommended articles
#OccupyBoG: Demonstration scheduled for Tuesday, court rejects police request
122,275 personnel for 2023/2024 deployed for service -NSS
Tensions flare as Ghanaians in London stage dueling protests over bad governance
Kufuor raises concerns over factionalism within NPP
Jean Mensa, Bossman Asare pose biggest threat to Ghana's democracy – Sam George
Election 2024: Reject Alan's empty political tactics — NDC's Afaglo
Health Ministry summons management of Korle-Bu over GH¢765 cost of dialysis
Korle-Bu to review GH¢765 cost of renal dialysis
Factionalism is dividing and killing commitment in the NPP – President Kufour