Construction of National Cathedral 'useless' - Kwesi Pratt tells Nana Addo
The Managing Editor of the Insight Newspaper, Kwesi Pratt Jnr has asked President Nana Addo Dankwa Akufo-Addo to stop the construction of the National Cathedral and focus on the depreciation of the cedi.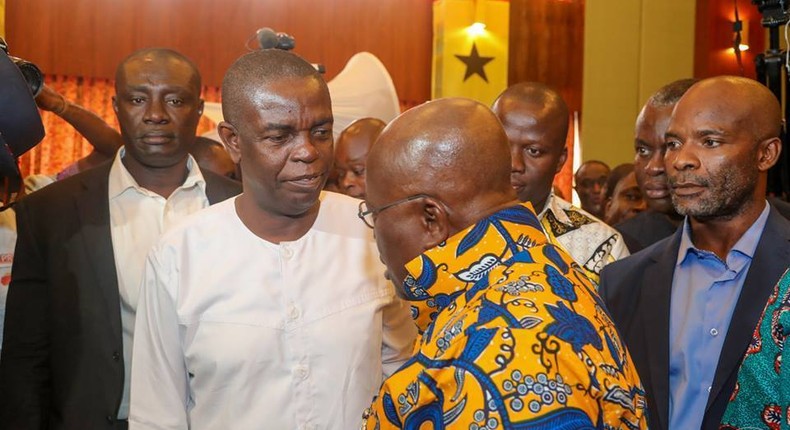 According to him, the construction of a National Cathedral by the government is a misplaced priority.
The veteran journalist stated that Ghanaians are facing challenges therefore the construction of a Cathedral cannot be priority among priorities.
Some urged the government to suspend the construction or it will invite Ghanaians to campaign against it to protect the national purse.
Speaking on Accra-based Peace FM, Kwesi Pratt said "I don't see the usefulness", and urged the government to focus on arresting the cedi which has depreciated against the major currencies.
The US dollar is selling at between GH¢5.00 and GH¢5.20. Meanwhile, checks on Monday indicated that some currency dealers are asking for GH¢5.30 and GH¢5.32 for a dollar.
Ghanaian importers have expressed worry over the depreciation of the cedi against foreign currencies like the US dollar and the pound.
But Kwesi Pratt wondered what benefits the construction of the National Cathedral will have for the nation.
He said the "concentration on the National Cathedral, if the same focus was on industry and so on; it would have been more beneficial for us. Our cedi wouldn't have rotted. Your cedi is deteriorating and you're talking about National Cathedral."
Recommended articles
I'll run a government by the people and for the people – Alan Kyeremanten declares
Man loses case after suing employer for sacking him over 6-hour toilet break
19-year-old lady accuses evil spirit of getting her pregnant, insists she's a virgin
Company develops technology that turns pig's blood into drinkable water
Kwesi Pratt mocks Bawumia for digitising school feeding programme
Woman dies on birthday after eating poisoned chocolates sent by ex-boyfriend's jealous lover
I'm not afraid of prosecution; even Jesus was convicted and killed – Prof. Frimpong Boateng
Nigeria states cut working days in a week to three for government workers
'Wo rush a, wo be ti, tone down on your youthful exuberance' - Prof Gyampo cautions Special Prosecutor