EOCO denies Nigerian 'sakawa kingpin' Sunny Awamini on Interpol list bail
A notorious leader of a fraudulent enterprise operating in Ghana and Nigeria who is also on the wanted list of Interpol for various organized crimes has been denied bail by the Economic and Organized Crime Office (EOCO).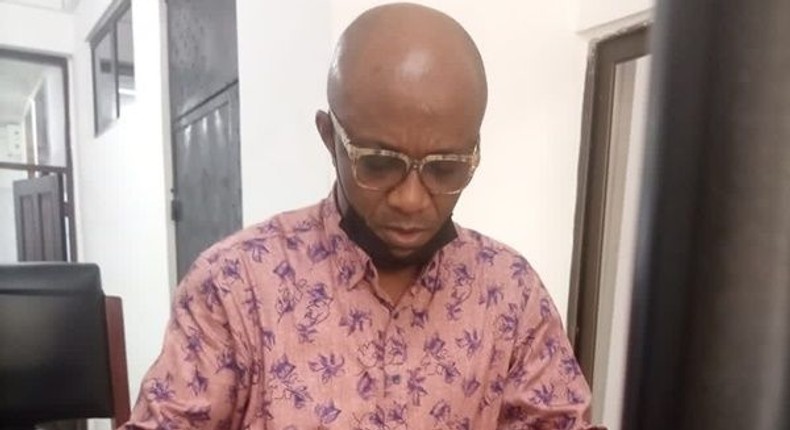 The suspect, 52, was charged with three counts of uttering forged documents, defrauding by false pretenses, and money laundering.
Between January 2017 and May 2022, the suspect used forged documents including an Export Declaration Form from the Customs Division of the Ghana Revenue Authority (GRA) to obtain various sums of money totaling $6.5 million from one Mazen Farakh, the complainant, under the pretext of exporting teak wood from Ghana to him in Ukraine.
The accused also presented fake documents of properties to EOCO in order to meet his bail requirement of GH¢20 million.
Checks by EOCO from the Lands Commission revealed the first set of documents he submitted for landed properties have all proved to be fake and non-existing.
He has again submitted more documents and properties for valuation at the Lands Commission belonging to his sureties. There have been criminal attempts to inflate the values of the properties to meet the bail condition to set him free.
As of Thursday, August 18, 2022, investigators don't know his place of residence, yet attempts are made to secure his bail.
Get our Top Stories delivered to your inbox
Recommended articles
The so-called fight against galamsey by the Akufo-Addo/Bawumia government is a scam – NDC
The Ghana Live story: Fastest growing media house celebrates 3rd anniversary
5 reasons why this year's Christmas will be dry in Ghana
I can't accuse Wontumi of galamsey because I don't have any evidence - Ogyeahohoo Yaw Gyebi II
Man who abused 3-year-old child mercilessly in viral video arrested
Dam spillage: Flooding in Weija is a warning to encroachers on waterways — GWCL
You're giving us headache; what's stopping you from resigning? -Kpebu asks Akufo-Addo
Akufo-Addo must resign; he's shown incompetence on galamsey - Martin Kpebu
Security man arrested for resigning after stealing money from church's offering vault