I'm innocent and committed no crime — Ken Ofori-Atta
Despite Ghanaians mounting pressure on Ken Ofori-Atta to resign as Finance Minister with his critics citing him as responsible for Ghana's current economic challenges, he said he is innocent.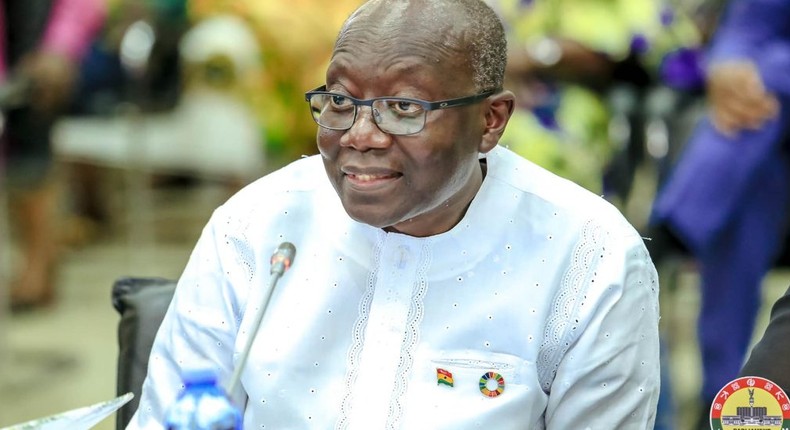 His reactions come after a censure motion filed against him was unsuccessful when the Majority in Parliament walked out.
The Minority MPs made seven allegations against the minister, including frivolous spending, conflict of interest, financial recklessness leading to the free fall of the Ghana cedi, and gross mismanagement of the economy.
An eight-member ad hoc committee from both sides of the house was set up to probe the motion.
Ken Ofori-Atta has been accused of making unconstitutional withdrawals from the Consolidated Fund supposedly for the construction of the President's National Cathedral.
The lawmakers said he made 'illegal' payments of oil revenues into offshore accounts and was 'deliberately' and 'dishonestly' misreporting economic data to the Parliament.
Stating further, the Minister has been accused of fiscal recklessness leading to the crash of the Ghana cedi which is currently the worst performing currency in the world; alarming incompetence and frightening ineptitude resulting in the collapse of the Ghanaian economy and an excruciating cost of living crisis.
Ofori-Atta is a cousin to President Nana Addo Dankwa Akufo-Addo who has shielded the former from parliamentary checks over time.
After the censure report was presented, the Minister said he is not to be responsible for the current economic crisis.
He said "If I say I am innocent, they won't believe me.
"And if I ask for the truth and proof, they won't be able to provide it. I have committed no crime," he stated.
Recommended articles
AfCFTA: Infrastructural development without taxation is strenuous – Ofori-Atta
GES cautions public against SHS placement fraud
MINUSCA illegally transported dangerous criminal from Kaga-Bandoro to Bangui
A/R: Fire guts three houses, and five vehicles at Kwadaso
Don't Jail me, Ato Essien plead with Court Over GH₵20m
Man in fear after being caught having gay sex
Police officer who left gun in 'trotro' interdicted
W/R: Four suspects arrested at Wassa Agona for robbery and murder
A/R: Police fraternity, Senior officers bid farewell to Police officer who died in fire with family