'Why is Dr. Bawumia silent on the debt exchange programme?' Kwame Jantuah queries
Kwame Jantuah, a private legal practitioner, has bemoaned the silence of Vice President Dr. Mahamudu Bawumia on the recent economic challenges.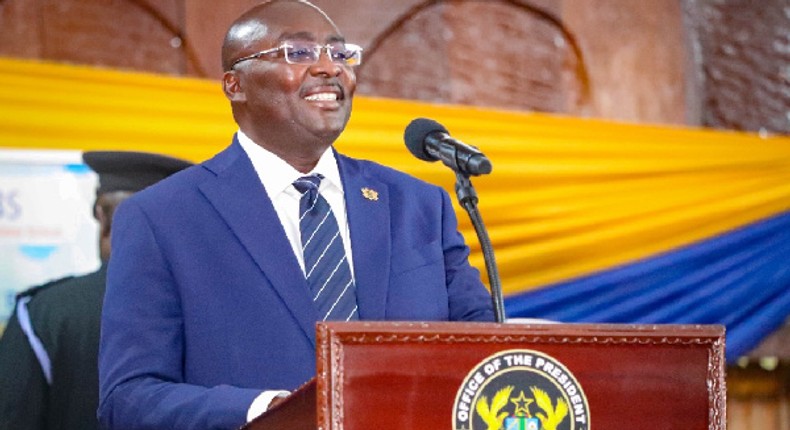 He said the Vice President's silence on the controversial domestic debt exchange programme is a little strange.
In his view, the silence of the Vice President who is head of the Economic Management Team is a clear indication that not all the people in government are in favour of the programme.
"Have you heard the Vice President talk about this?" Jantuah who is a member of the Convention Peoples Party (NPP) asked on the Big Issue on TV3 Friday, February 10.
He added "Why isn't the Vice President talking? It tells you that in the NPP there are people who are not in favour of this?"
Relatedly, Justice Sophia Akuffo, a former Chief Justice has joined pensioners to picket the Ministry of Finance over their inclusion in the debt exchange programme.
Speaking to the press after she joined some of the pensioners picketing at the Ministry of Finance, she said: "I find this wicked; I find it disrespectful; I find it unlawful; I find it totally wrong. Period. Because you don't solve your problems by sacrificing your aged. That's the last thing you should do especially when we don't have any services that are specially geared at the comfort and the relief of the aged".
"There are quite a number of people here today, who retired last year, last two years. When they retired, they put everything into government bonds and now all of a sudden, you virtually want to, at gunpoint, force them to agree with you that the repayment of their investment or yields of their investments should be as you dictate it. Why?
"Why are we in the mess we are in, nobody has fully explained it to us, yes debts, we took debts, what was it used for? Where is the accountability? You are not telling us about how you are going to make things better but just 'help me and I'll help you' no, you help yourself first."
She stressed that it is unlawful for the government to be pushing this agenda, including profits of pensioners who have invested in bonds.
Recommended articles
Legendary Ghanaian author Prof. Ama Ata Aidoo is dead
None of the NPP flagbearer aspirants can be compared to me – Kennedy Agyapong
James Gyakye Quayson will be our candidate for the Assin North by-election – NDC
ECG chase customer who illegally connected meter to 33 structures at Gbetsile
National Cathedral contractor received $22.7m out of $58.1m of taxpayer funds — Ablakwa
Nana Addo will go down in history as the worst president — Prophet Oduro
Stan Dogbe provides evidence of Ghana's ambulance being put up for sale in Dubai
Ghanaian school teacher develops comprehensive model for menstrual hygiene
Assin North seat declared vacant by Parliament