President Akufo-Addo's swearing-in will take place in Parliament - Pius Hadzide
The Deputy Minister of Information, Pius Enam Hadzide has disclosed that the swearing-in of President Nana Addo Dankwa Akufo-Addo for his second term will take place Parliament House.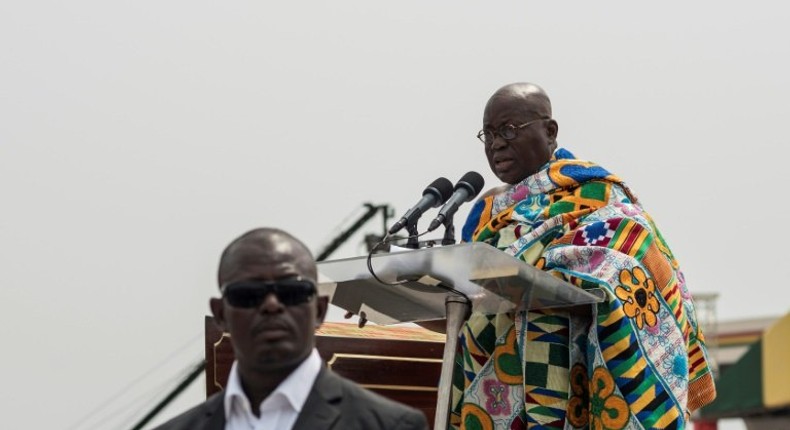 He said the change in location comes from a request made by the leadership of the House to the government earlier this year.
Addressing a media briefing in Accra on preparations by the transition team on the inauguration, Mr. Hadzide said all COVID-19 protocols will be observed.
"On the 3rd day of November 2020 when President Akufo-Addo commissioned the office facilities under the physical infrastructure projects of Parliament in Parliament House, Accra, parliament made a passionate representation to him that the nation at large that they want subsequent swearing in of presidents of the republic to happen in parliament and before parliament in accordance with Ghanaian laws and international best practices."
"The transition team has favorably considered the request of the Parliament of Ghana stated by Osei Kyei Mensah Bonsu [Majority Leader] and has hence decided that the swearing-in of President Nana Addo Danquah Akufo-Addo on the 7th of January 2021 shall happen before parliament and with the precincts of parliament," he said.
The deputy minister said the transition team is working closely with the leadership of parliament to ensure that the inauguration is successfully held.
In explaining the plea to government for a change of venue from the Independence Square to Parliament House, the Majority Leader Osei Kyei Mensah-Bonsu said that should be the right procedure.
"The constitution stipulates that a newly elected President should be sworn in before Parliament, however, by convention, all newly elected Presidents except the first term of President John Agyekum Kufour have been sworn in at the Independence Square."
"The House has decided that the President-elect must follow the rules, subject to security considerations, be sworn-in in the presence of Parliament, before parliament and in parliament. The parliament of Ghana is proposing that the swearing-in of the president-elect should be done in the present precincts of parliament as it happened during the first inauguration of President Agyekum Kufuor", he said.
Get our Top Stories delivered to your inbox
Recommended articles
YEA partners with Ghana Prisons Service to recruit and train over 2000 persons as prison office assistants
Police arrest one, and others on the hunt for the murder of a victim identified as a Police Officer
The minority is concerned freeze on public-sector hiring will heighten unemployment
Address delay in teachers' promotion, GES boss tasked
2023 budget: brace for more labor unrest – Gyampo warns govt
Nine persons nabbed in Tamale for illegal connection following police-military operation
Technical University administrators alarm strike from December 6
Three hundred and eight officers graduate from the Police Academy
Married woman stabs husband to death for trying to have sex with her