Suspects, mainly Nigerians, in police custody over missing boy
The police in the Tema West Municipality, Greater Accra region, have arrested some suspects in connection with the death of an 11-month-old child who went missing last Wednesday.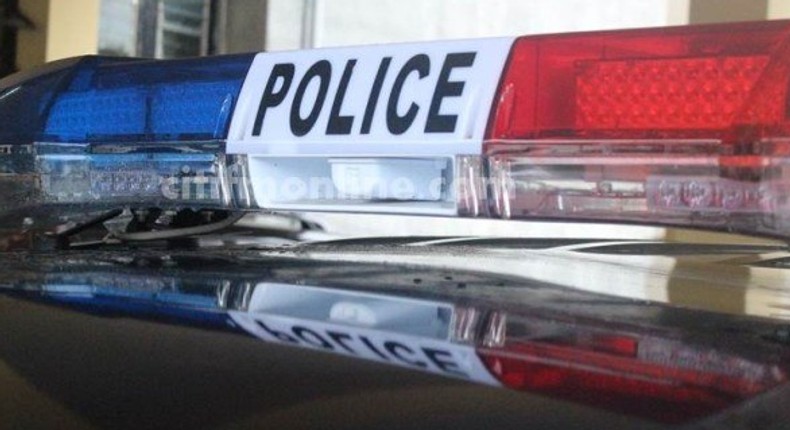 The suspects, mainly Nigerians, are in police custody to assist with investigation over the death of the boy.
The boy, who went missing while playing with his elder brother, was found dead in their toilet sceptic tank on Friday afternoon.
Superintendent Sandra Adjei, Commander of the Adjei-Kojo District Police Command, confirmed in an interview that the boy was found dead in a pit in the area.
"We are currently investigating the matter to establish some facts so I do not want to comment further," she told DGN Online.
Multiple media reports say a resident saw the corpse in the manhole at about 2:30 pm and raised an alarm which attracted some residents to the area before the police arrived.
According to the elder brother, they were playing outside when a lady came to him and said his father was calling him, DGN Online reports.
When the father asked where the little brother was and they both rushed outside, the little boy was not there, he said.
He added that the lady who told him that his father was calling him, was also not there.
He said "So we assumed that it is the lady who took the baby away."
The body of the deceased has been deposited at the Tema General Hospital morgue for autopsy and preservation.
Get our Top Stories delivered to your inbox
Recommended articles
Judges are not above the law; they can be criticized – Hassan Ayariga
Three more students arrested in connection with Katanga, Conti riots
We didn't issue Aisha Huang's return visa – Ghana Ambassador to China
UEW - Students protest over discrepancies in their results.
World Bank vindicates Bawumia over impact of Mahama's energy sector contracts
Policeman sentenced to life imprisonment for shooting football fan to death
10 secondary schools take up projects on transforming waste into reusable products
Man sets world record by driving 16 kilometers in reverse in under 30 minutes (videos)
Law entrance paper leaks: Dissolve General Legal Council immediately — Dafeamekpor