Take a closer look at the amazing features of the HUAWEI Y7 Prime 2019
In addition to a sleek design, a 6.26 inch screen with a Dewdrop display, 16MP selfie camera and dual set-up rear camera and a 4,000mAh battery, HUAWEI Y7 Prime 2019 is packaged with many other features that are absolutely worth writing about such as Party Mode and Easy Mode among others.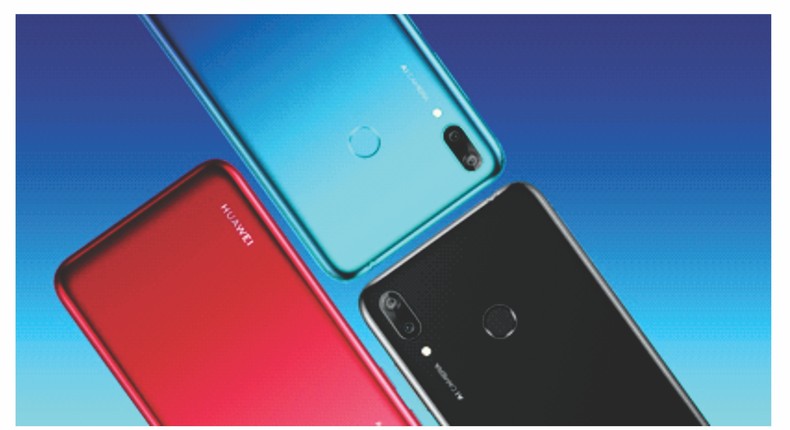 Powered by Snapdragon 450 
Under the bonnet, the HUAWEI Y7 Prime 2019 is powered by a Qualcomm Snapdragon 450 octa-core SoC clocked at 1.8GHz. Snapdragon 450 represents an improvement from the previous model which had a Snapdragon 430 chipset. HUAWEI Y7 Prime 2019 has a 32GB internal storage and supports an expandable storage up to 512GB via a microSD card. It can store more videos and photos than you can imagine.
In this era of 4G, HUAWEI Y7 Prime 2019 supports Dual 4G and Dual VoLTE thanks to the X6 LTE modem in the Snapdragon SoC enables. This feature enables users to simultaneously use one SIM to conduct calls while using the other for cellular data. Moreover, the two SIM cards can be issued by different telecom operators--unlike most other devices on the market—granting even more freedom to users. 
Improved 'Do Not Disturb' Mode
It is possible to have a fully immersive gaming experience with no interruptions with the Improved 'Do Not Disturb' Mode. Gamers can route calls to the secondary SIM card to enjoy their gaming time. This 'Do Not Disturb' Mode will notify the callers that the recipient is not available for call while notifying the recipient via text. It is also possible to mute all sounds in your mobile phone while using it like calls, alerts, and notifications.
HUAWEI Y7 Prime 2019 features Face Unlock 2.0, a quick and easy to unlock devices. Face Unlock 2.0 leverages AI and the front camera, and the device can authenticate the identity of a user and unlock the device quickly, so users can dive right back into action. 
On the backside of the phone, HUAWEI Y7 Prime 2019 features the Fingerprint 4.0 identification technology, which allows users to unlock the device in less than 0.37 seconds. In addition, the fingerprint sensor also supports multiple functions, allowing users to take photo/video, stop alarm, answer call, browse photos or show the notification panel, and more. Huawei decided to make it sort of a touch pad which is quite a nice trick so users do not have to change their grip to see notifications, for instance.
This phone comes with an effective feature called Easy Mode. It provides a better experience for those who want a simplified interface as it makes navigating the phone stress-free and easy to understand. In Easy Mode, the HUAWEI Y7 Prime 2019 will only display the most essential features such as messages, calls and settings. Easy Mode provides a minimal home screen with an Easy layout, large fonts and icons, as well as a louder default audio volume. This is ideal for elderly users, who may get confused by the multitude of features that are available on the modern device.
HUAWEI Y7 Prime 2019 has also HUAWEI Share 2.0 which lets users quickly share files and photos with nearby Huawei devices without using mobile data or a cable. A file as large as 1000MB can be sent within 1.5 minutes. It can be also used to print files on nearby printers. When a printer icon appears in the sharing panel, users just need to touch it to print their file.
HUAWEI Y7 Prime 2019 supports Party Mode. In this mode, users may link up multiple Huawei devices to play music. HUAWEI Y7 Prime 2019 supports eight concurrent connections when connecting devices as a Wi-Fi hotspot hub. Alternatively, users may connect directly with each other via WLAN to enjoy unlimited connections.
With a big screen for maximum gaming or video-watching experience, a massive 4,000 battery, and a 16MP Selfie camera as well as a plethora of cool features aligned to the needs of users, HUAWEI Y7 Prime 2019 – priced at 829GHS – would continue the legacy this series has established on the market.
Get our Top Stories delivered to your inbox
Recommended articles
9-day groom market where women go to buy bachelors
KKD's comments on Ken Ofori-Atta was misplaced – Adom-Otchere
Ghana's economy has collapsed due to Akufo-Addo's historic poor leadership – Sulemana
Where are the missing 500 missing excavators? — NDC's Prince Henry asks gov't
Ken Ofori-Atta must be arrested for the current economic mess – Arise Ghana
I have abiding faith in God to turn the fortunes of Ghana around — Nana Addo
KKD's comments on Ken Ofori-Atta were borne out of envy, jealousy – Adom-Otchere
Ethiopian Airlines flight misses landing as pilots fall asleep
EOCO denies Nigerian 'sakawa kingpin' Sunny Awamini on Interpol list bail