The NDC died with Jerry John Rawlings – Owusu Bempah
A Deputy Director of Communications of the New Patriotic Party (NPP), Ernest Owusu Bempah has disclosed that the National Democratic Congress (NDC) as a political party is literally dead/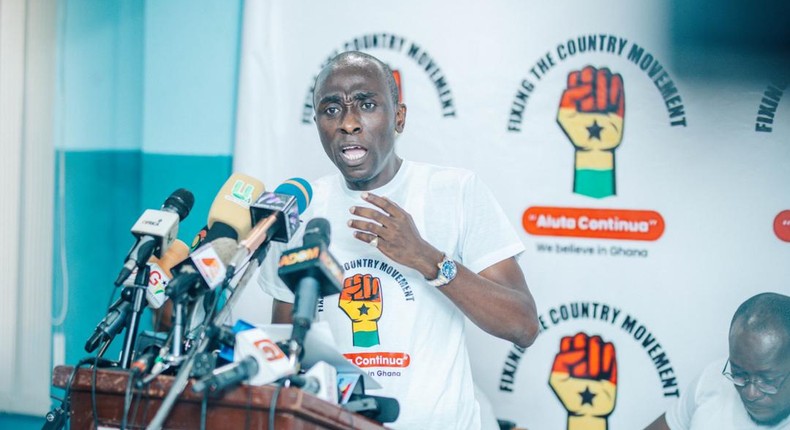 He said the party has no soul since the death of its founder Jerry John Rawlings.
Speaking on the Big Issue on TV3 Thursday, March 30, he said "Nobody is in charge at the moment, you know why, the sport of the NDC is gone with Jerry Rawlings.
"Right now you have what we call the Mahama cult, those who believe in Mahama ideology. If you are not a Mahama person you are out."
"The NDC has become a personality cult that if you don't support the incompetent one you are not part."
He further described the decision by the NDC to change their Minority leadership recently as reckless.
"This reckless decision of taking out Haruna, taking out and Muntaka who has been able to win a seat for you in the heart of the NPP, is not right but we are happy that strategically they don't have a clue."
Relatedly, the NDC MP for Bawku Central, Mahama Ayariga said the party will kick against the three new tax bills.
Speaking on Accra based Citi FM, Hon. Ayariga said unlike the approval of the ministerial nominees where a secret vote was used, a headcount will be conducted to determine whether the new tax bills should be accepted or not and that will help in the rejection of the bills.
"It is going to be a voice vote where if you are not satisfied, we call for a division and then there will be a headcount and the matter will be determined, and I am very confident that all our members will be in the House and vote in line with our position to vote against the bill."
"You will stand and be counted and everybody including your constituents will be watching and so if you don't go with your constituents, they will see and measure you accordingly," he further explained.
Mr. Ayariga stressed that the Minority would have been considerate if the government was making efforts at cutting down on its expenditure but so long as it is "only interested in asking Ghanaians to pay more taxes and not cutting down on the consumption of the taxes," it will not allow such burden on Ghanaians.
Recommended articles
I'll run a government by the people and for the people – Alan Kyeremanten declares
Man loses case after suing employer for sacking him over 6-hour toilet break
19-year-old lady accuses evil spirit of getting her pregnant, insists she's a virgin
Company develops technology that turns pig's blood into drinkable water
Kwesi Pratt mocks Bawumia for digitising school feeding programme
Woman dies on birthday after eating poisoned chocolates sent by ex-boyfriend's jealous lover
I'm not afraid of prosecution; even Jesus was convicted and killed – Prof. Frimpong Boateng
Nigeria states cut working days in a week to three for government workers
'Wo rush a, wo be ti, tone down on your youthful exuberance' - Prof Gyampo cautions Special Prosecutor