Transport fares may go up soon - GPRTU hints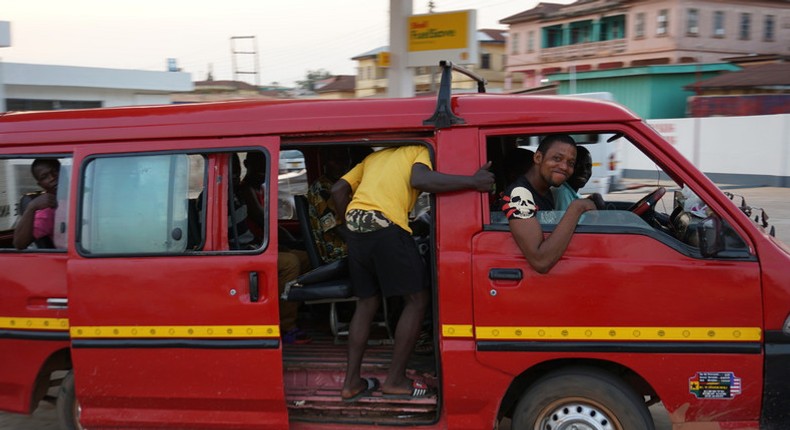 The new fares cover transport operations involving inter-city (long distances), intra-city (Trotro), and cabs.
Ghanaians have once again been slapped with another increase in pump prices of fuel.
The National Petroleum Authority (NPA) and the Oil Marketing Companies (OMCs) increased fuel prices at least 7% at the pumps on Saturday, October 16, 2021, and this is the ninth consecutive time in the year the prices of petroleum products have gone up.
The Industrial Relations Officer for the Accra branch of the GPRTU, Alhaji Abass Imoro speaking on the increment explained that although the association has met with the government, they are left with no other option than to increase their fares considering the rate at which fuel prices are going up.
Speaking to the media, Alhaji Abass Imoro said the government has not been fair to the association despite contractual assurances of stabilising the prices of fuel that will lead to maintaining transport fares at least in the short term since they were last increased in June 2021.
"The rate at which our fuel prices are increased, I don't want to preempt anything because there could be another increment soon. The government came up with a sharing policy and we have done our part but they have not. So, hopefully, by next week, we shall increase transport fares. As we speak now, those who are not in any union have increased their fares. The floating trotro drivers have increased their fares," he said.
JOIN OUR PULSE COMMUNITY!
Recommended articles
Photos: Commuters stranded over commercial drivers' strike in Accra
We oppose singling out African countries for COVID-19 travel bans – Nana Addo
NDC will target 40% votes in Ashanti Region - Dr. Duffuor
Nana Addo bans ministers, deputy ministers from travelling abroad temporary
Police arrest 6 over illegal AK-47 transaction
Commercial transport drivers in Accra on sit down strike over high fuel cost
Police will no longer display faces and identities of suspects
4 controversial government policies and proposals in 2021
5 scandals that rocked Nana Akufo-Addo's government in 2021