Unemployment in Africa to worsen by 2030 if not addressed — Mahama
Unemployment continues to remain high in Africa while the number of young people in working poverty is expected to increase in sub-Saharan.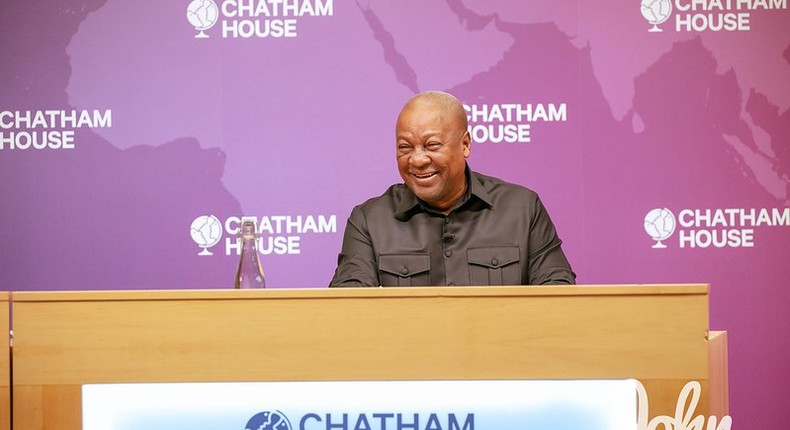 Former President John Mahama has deplored the worsening socio-economic conditions in Africa coupled with the persistently high levels of unemployment.
Mahama delivering a lecture on "Africa's Strategic Priorities and Global Role" at Chatham House, London, on Friday, January 27, 2023, said fragile governance institutions and corruption remain major bottlenecks in Africa adding that insecurity, terrorism, and insurgency have all reared their heads across some countries.
He said mammoth unemployment and limited economic opportunities continue to confront Africa.
He stated that the rate of unemployment is projected to worsen by 2030 if not addressed which is obviously, a threat to the attainment of the Sustainable Development Goals and Africa's Agenda 2063.
He stressed that the limited opportunities available to Africa's youth have created a distressing scenario and culminated in the biggest threat facing the continent and the world.
Mahama indicated that the prevalence of cybercrimes including internet-based fraud popularly known as 'Sakawa' and other offenses spill beyond Africa and affects the rest of the world.
Recommended articles
Women must be able to fully participate in economic and political leadership roles - Kamala Harris
Accra court jails Ghanaian footballer 12 years for defiling 13-year-old girl 3 times
Widow seduces husband's killer, makes him fall in love, hands him over to police
Baby born in September last year still unnamed as parents battle in court over choice of name
We'll fish out the MPs who betrayed the NDC and punish them – Joseph Yamin
Would I feel safe leaving drink or food with NDC MPs? – Sam George cries over ministers' approval
Court remands man for allegedly raping 56-year-old bed-ridden stroke patient
There's no evidence that NDC MPs were lured with money to approve Ministers – Ayariga
LGBTQI rights is a sensitive human rights issue – Akufo-Addo