5 reasons Alan Kyeremanten wants to contest 2024 elections as independent candidate
Alan Kyeremanten, a former flagbearer aspirant of the New Patriotic Party (NPP) has announced his resignation from the governing party.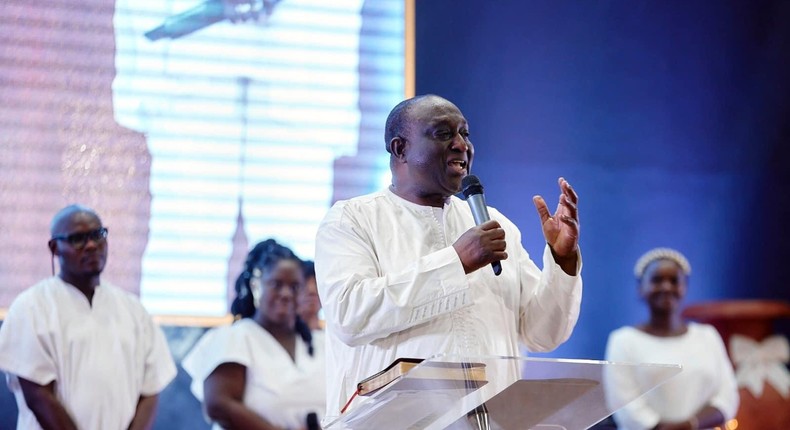 The former Minister for Trade and Industry said he would contest the 2024 general elections as an independent candidate.
Speaking at a press conference in Accra, Mr. Kyeremanten said Ghana currently needs a new leader and he is the right man Ghana needs.
He also highlighted many reasons for deciding to leave the NPP and contest as an independent candidate.
We highlight five of the reasons for his decision below:
1 . Change the political status quo by moving Ghana beyond the duopoly of the two main political parties in Ghana; the NPP and NDC. This will break divisive partisanship in governance in Ghana, and bring an end to the "winner takes all" political syndrome. In addition, there is the need to promote reforms in the internal democratic processes and procedures of all political parties, such as introducing 'One Man One Vote' (OMOV) to ensure inclusiveness, and reduce the effect of monetization in politics. The principles underpinning national elections must be reflected in the electoral process of political parties in Ghana.
2 . Promote the establishment of a Government of National Unity, which will include people from all walks of life, irrespective of their political, religious, and ethnic affiliations: rich or poor, able-bodied or physically challenged, young or old, women and men. This will allow for effective and inclusive participatory governance. The movement will lead to the formation of a Government of the people, by the people, and for the people.
3 . Build consensus on a National Development Agenda that will introduce a new paradigm shift that moves Ghana from growth and stability to economic transformation. This paradigm shift will be driven by my Great Transformational Plan (GTP) for Ghana, which puts the private sector and the business community at the centre of our national development efforts.
4 . Inspire behavioural and attitudinal change in the people of Ghana.
5 . Establish and lead a new MOVEMENT FOR CHANGE in Ghana. The brand logo for the MOVEMENT is the Monarch Butterfly, which politically symbolises change and transformation, hope, and positivity. It also communicates strength, endurance, spirituality, and trust, which are key traits that I cherish as a Political Leader. In Akan, it is known as Afrafranto. The brand motto of the MOVEMENT is "Ghana Will Rise Again," which portrays hope for the future of Ghana.
JOIN OUR PULSE COMMUNITY!
Recommended articles
Sammi Awuku, Nana Ama Darkua, Akosua Manu elected NPP PC, Mark Okraku-Mante defeated
COP28: AFRIWOCC, UNDP partner to sponsor young Africans to the UN climate conference in Dubai
U/E: Farmers weep as bags of rice left to waste at Builsa
Prof. Kobby Mensah expresses fatigue in NPP with too many elections in a short period
Self-service check-in at Kotoka International Airport begins
NPP Primaries: Delegates raise alarm over alleged foreign voters
Late Akoto Ampaw to be laid in state on December 15
Charity Akortia, 57, adjudged 2023 National Best Farmer Award
NPP to elect parliamentary aspirants in orphan constituencies today