Mahama was not in support of NDC's SONA boycott - Mensah Bonsu
The Majority Leader in Parliament, Osei Kyei Mensah Bonsu has disclosed that the decision my minority MPs to walk out of the State of the Nation address was not supported by their flagbearer.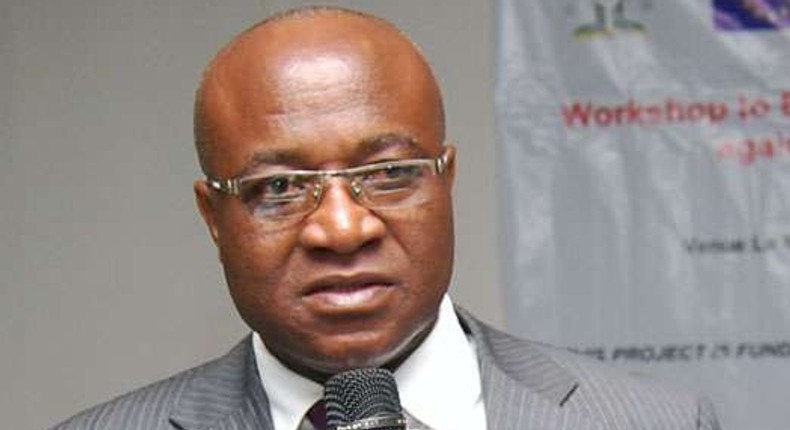 Mensah Bonsu said, John Mahama, the flagbearer of the National Democratic Congress (NDC) disagreed with the move by the lawmakers.
The Majority Leader told Citi FM that, former president Mahama tried to educate his comrades about the repercussions of their decision.
He said, "...And my information again is that the leader of the party, the presidential candidate was giving some education to them that they shouldn't walk out; that they should wait until the president said anything against them or that would go against them, that predicated their walkout perhaps it should be justifiable but just to walk out before the president starts, information reaching me is that the former president was not in support..."
Osei-Kyei Mensah Bonsu attributed the blame to some key leaders of the opposition party who according to him were the prime syndicates in the walkout Ghanaians witnessed in the Parliamentary Chamber yesterday.
"...I'm saying that my information is that, former President Mahama was against it but General Secretary, Johnson Asiedu Nketia was in support. He came to urge them to walk out. My information is that both the Chairman and the General Secretary urged that they should boycott...," he further indicated.
In an attempt to demystify claims that the opposition NDC paid them back for boycotting the vetting of former president Mahama's minister, his swearing-in, and State of Nation Address in 2013, Osei-Kyei Mensah Bonsu retorted that the reasons and scenarios were not the same.
JOIN OUR PULSE COMMUNITY!
Recommended articles
Citi FM boss Sammens gives NSMQ 2021 star Francisca Lamini GH¢5,000
I will not allow the government to frustrate parliament - Bagbin
2022 budget: Asiedu Nketia was too powerful for NPP MPs - Pelpuo
2022 'Agyenkwa' budget will take Ghana on the path of job creation – Koduah Frimpong
Police officer arrested for sexually harassing woman in a car
Sammy Gyamfi congratulates Parliament for rejecting 2022 'killer' budget
Weed is more important than cocoa - Rastaman tells government
Photos: Deputy Energy Minister and wife celebrate 15 years of marriage
Mahama hands over renovated dormitory block to his alma mater GHANASCO