NDC to elect its 2024 flagbearer on May 6; filing fee set at GHS500,000
The main opposition National Democratic Congress (NDC) has scheduled its presidential and parliamentary primaries for My 6, 2023.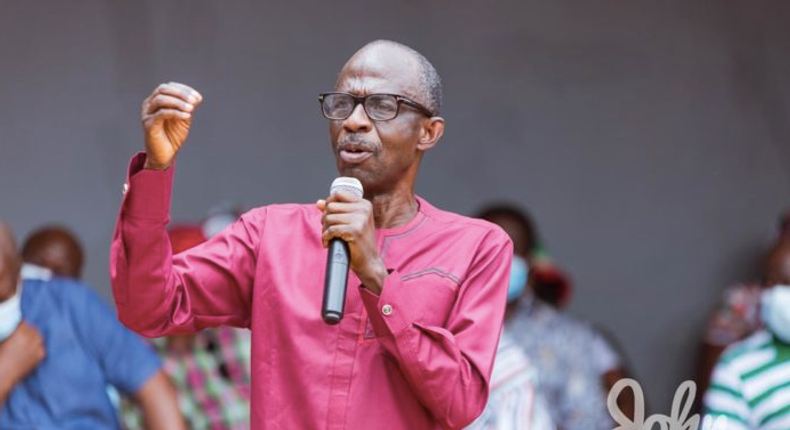 The decision was taken at the party's Functional and National Executive Committee (NEC) meeting held on Thursday, 5 January 2023.
Below are the decisions taken by the party at the meeting:
1. That all regions should immediately resolve outstanding issues in the branches and constituency elections to pave way for the next programmes of the party.
2. That all regions should prepare today Thank You programmes for National executives to execute before the end of January. That this should be followed by the orientation of new executives at all levels of the party.
3. It was also agreed that both Presidential and Parliamentary primaries take place concurrently.
4. The common schedule for both primaries is as follows:
a) Opening of nomination for Presidential/Parliamentary primaries is from 22nd-24th February, 2023
b) Filing - 20th - 22nd March
c) Appeals by aspirants 30th March - 6th April
d) Elections - 6th May 2023
Johnson Asiedu Nketia, NDC national chairman
a) Parliamentary forms at GHS5000 and filing fees is GHS40,000
b) Presidential forms at GHS50,000 and filing fees is GHS500,000
6. All appointees of the party at all levels are to remain at post until ending of May 2023. However, if executives at any level have a special case regarding any appointee, they can call for the matter to be resolved.
7. The ward coordinators' election is to take place from 1st - 7th February, 2023.
Both the presidential and parliamentary primaries will take place concurrently.
Recommended articles
A/R: Police fraternity, Senior officers bid farewell to Police officer who died in fire with family
A/R: Police on dragnet for other suspects, following the arrest of one person
Mahama rally support behind Ayorkor Botchwey to be next Commonwealth Secretary General
Reshuffling astute political leaders like Haruna doesn't come cheap – Gyampo says
NDC: Council of elders acknowledges receipt of petition by members regarding changes to leadership
FDA suspends Yellow Sisi waakye joint at Oyibi that killed one person
Ghanaian students on gov't scholarship stranded in UK over delayed stipend
Election 2024: National Peace Council urges NDC to return to IPAC
Man arrested for stealing generator from court