Treacherous conduct by NDC MPs will embolden Nana Addo to take reckless decisions — Ablakwa
Samuel Okudzeto Ablakwa, the Member of Parliament for North Tongu has said the Minority MPs who voted to approve six new ministers appointed by President Nana Addo Dankwa Akufo-Addo will embolden him to make more reckless decisions that would negatively affect the public purse.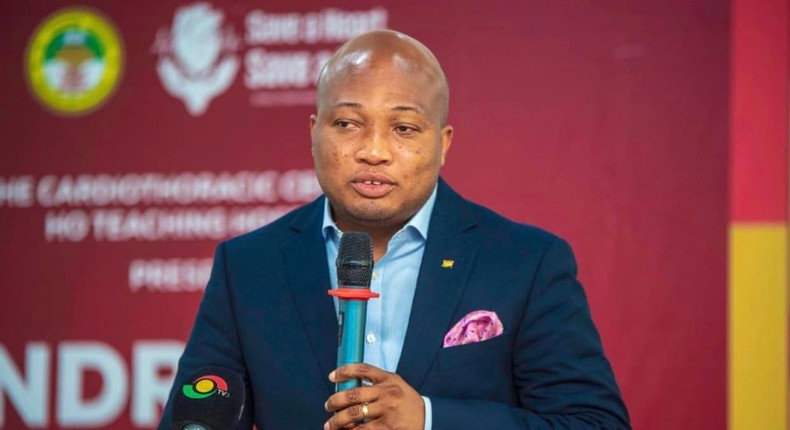 His reactions come following the report sent to Parliament by the Presidency that showed 1048 staffers work at the presidency.
This is according to a report the Presidency submitted to Parliament in accordance with Presidential Office Act, 1993 (Act 463), to make known the former's staffing position.
The report covers three key areas, namely the number of Presidential Staff employed at the Office of the President during the period, the ranks and grades of these staff, and employees of other Public Services assigned to the Office of the President.
The report stated that during the reporting period, there were two (2) Ministers of State and forty-four (44) Senior Presidential Staffers at the post.
The other Political Appointees at the Office of the President numbered three hundred and fifteen (315).
This brings the number of political appointees to three hundred and sixty-one (361).
Ablakwa adding his voice to the list of presidential staffers accused Nana Addo of being insensitive and reckless despite the ailing economic crisis.
He said "I am sure that if last Friday, March 24, all 136 of us had voted rejecting those new 8 appointees, I don't think President Nana Addo would have had the courage to do this. In the sense, I'm forced to blame some of my colleagues, the traitors among us who have brought us here."
"Because we are basically emboldening this President, telling him that he can do his worst because allies within the opposition will continue to cheer you on in secret. We will continue to endorse your callous policies. And I am deeply pained, so horrified and hurt by the treachery of some of our colleagues," Ablakwa said on Accra-based Citi FM.
The categories of staff range from different classes, including Administrative, Executive/Clerical, Records, Secretarial, Budget, Procurement and Supply Chain Management, Presidential Household, and staff from the Department of Parks and Gardens, Ghana Health Service, Controller and Accountant General's Department, Ghana Audit Service, Ghana National Fire Service, Public Works Department (Prestige), and Ghana Postal Company.
Recommended articles
Truck driver speaks about how road crashes can be stopped in Ghana
Savannah Region: 70 arrested after renewed clashes at Lukula and Mempeasem
Nogokpo traditional leaders give Agyinasare 14-day ultimatum to appear for questioning
Akufo-Addo must declare a state of emergency over Ghana's economy – Kwame Pianim
Retired teacher ordered to pay 2k fine, sheep… for trying to sleep with friend's wife
Nana Addo receives highest international diplomacy award
Let's work together for peace in Bawku — Bawumia
Mahama has the ability to tackle Ghana's economic challenges — Stan Dogbe
Let's try and co-exist peacefully – Mahama to Gonja and Mamprusi communities