We have to win the 2024 elections for Jerry John Rawlings – Dr. Kwabena Duffuor
Dr. Kwabena Duffuor, a flagbearer aspirant of the National Democratic Congress (NDC) has admonished the party to work hard and win the 2024 elections.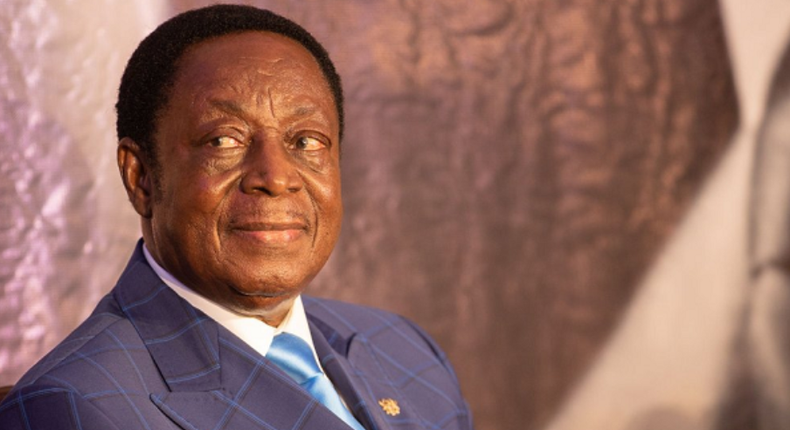 He said the party has to do it for the late founder Jerry John Rawlings.
Speaking to delegates in the Central Tongu Constituency of the Volta region, the former Bank of Ghana Governor said the late head of state laid down his life and served the country in honest and had always wanted the NDC to lead the development and transformation of the country.
He told delegates the Mr. Rawlings while alive impressed it upon him to contest the 2020 presidential primaries a request he declined.
Dr. Duffuor believes the time has come for him to lead the party he has served with dedication for decades of its existence and have urged the delegates not to forget him on May, 13.
"It is true the late President was my friend, he liked me so much. I was in London when he (Rawlings) brought me home to join him build Ghana and since then the friendship was had been so deep that every Monday morning we were eating together and quarrelling as to which direction the country's development should go," Dr. Duffuor said.
"He kept warning me when I declined to lead the party but everything he told me are happening today. Today, our economy is in a mess, he warned me. So I always remember what my friend told me several times and now we have to rescue the country," he added.
Dr. Duffuor said when he is given the mandate to lead the NDC and ultimate wins the 2024 presidential elections he will fix the economy and provide jobs for the teeming Ghanaian youth.
He appealed to the delegates to unite and work harder to return the party to power to honour the late Jerry John Rawlings
Recommended articles
Truck driver speaks about how road crashes can be stopped in Ghana
Savannah Region: 70 arrested after renewed clashes at Lukula and Mempeasem
Nogokpo traditional leaders give Agyinasare 14-day ultimatum to appear for questioning
Akufo-Addo must declare a state of emergency over Ghana's economy – Kwame Pianim
Retired teacher ordered to pay 2k fine, sheep… for trying to sleep with friend's wife
Nana Addo receives highest international diplomacy award
Let's work together for peace in Bawku — Bawumia
Mahama has the ability to tackle Ghana's economic challenges — Stan Dogbe
Let's try and co-exist peacefully – Mahama to Gonja and Mamprusi communities