<scriptid="mct-script"src="https://app.mycountrytalks.org/embed.js"data-iframe-src="https://app.mycountrytalks.org/talks/9b3c8cc1-8a05-4fa0-bcc2-edef9d8b28d1/join?starting_question=1153"async></script>
Here's how Ghana performed in Customer Services in 2019
The Institute of Customer Service Professionals (ICSP) has scored Ghana 62.6 percent in its Customer Service Index for 2019.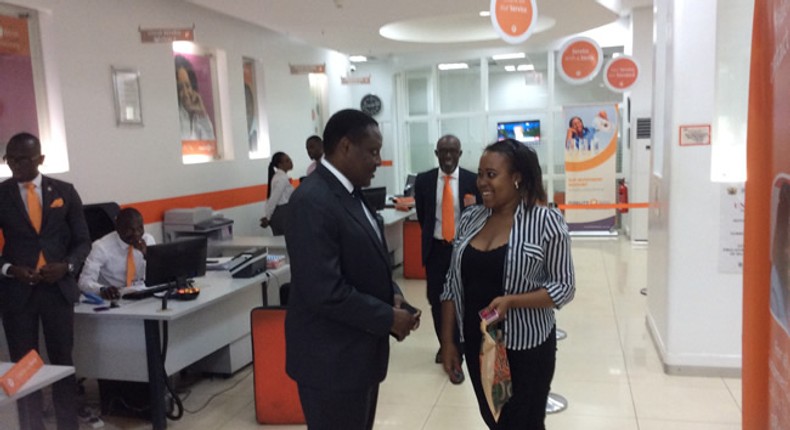 The figure represents a 1.3 percent drop from the 63.9 percent recorded in 2018.
The 62.61 percent score puts Ghana in grade C, denoting an average performance in the area of customer service relations.
The 2019 ranking focused on nine sectors of the economy including the financial institutions (bank/insurance), utilities, telecommunications, hospitality, healthcare, retail malls (Food and non-food), public institutions and online businesses.
The retail sector emerged the top sector with the best customer care service in Ghana.
The Chief Executive Officer of the Institute of Customer Service Professionals, Yvonne Ohui McCarthy speaking at the launch of the 2019 Customer Service Index, disclosed that the drop does not create an impressive outlook of Ghana to investors.
"With the increasing awareness of customers' rights and demands, it has become important now more than ever to pay particular attention to our customer service culture as a nation with the aim of attracting foreign investments and also to help make the Ghana Beyond Aid agenda a possibility."
JOIN OUR PULSE COMMUNITY!
Recommended articles
See the ambitious Sh1.4 trillion ($10 billion) project the president of Kenya is involved in
Akufo-Addo to address nation tonight on Covid-19, IMF deal
Polytechnic student commits suicide after losing his and roommate's fees to betting
Tanzania to grant special status to diaspora inhabitants by the end of 2023
I started in 2007 but the money finished; Agya Koo speaks on viral Kumasi mansion (VIDEO)
E/R: Vehicle plunges into river, killing three
I had to lie about my roots just to secure jobs – Dancegod Lloyd
7 body parts you must clean every day to avoid body odour
Agya Koo's Kumasi mansion sets social media ablaze (VIDEO)