Ghana's Finance Minister, Ken Ofori-Atta, says government is liaising with churches to develop Charities Bill
Finance Minister, Ken Ofori-Atta has said that the government together with some Christian organizations are drafting a Charities Bill.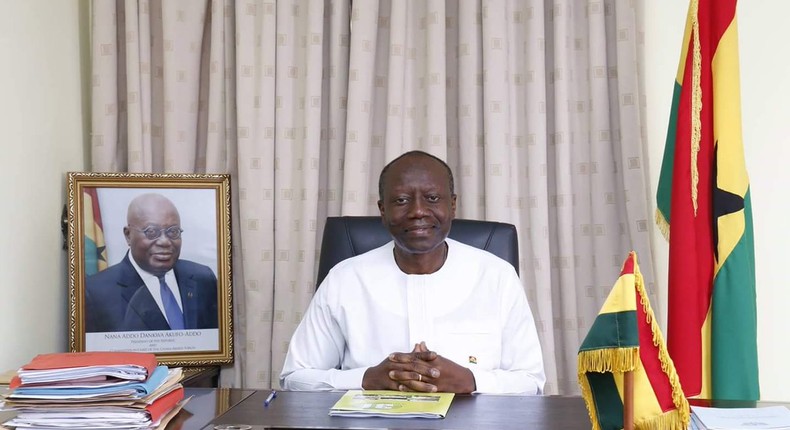 This bill is expected to address the longstanding issue of whether faith-based organisations should be taxed or not.
He was speaking at the signing ceremony of an MoU between government and some Christian organizations.
"What we are really going to work with them on is to have a sub-committee that will develop a Charities Bill which we will all to come to an accommodation of how best the church can participate in that."
"I think the issue is really a lack of clarity, and there is a difference between businesses that the churches do, and really if you work for any organization you have to pay PAYE, Social Security, taxes… so that will be clarified in the Charities Bill come 2020," Mr. Ofori-Atta added.
The government has often recorded shortfalls in its tax revenue target. This has led to the widening of the tax net and others calling on a special tax to be slapped on certain income generated by faith-based organizations.
However, Mr Ofori-Atta explained that the government must clarify what activities churches must engage in. he said the Charities Bill will provide the needed clarity in that regard.
Mr Ofori-Atta said to do this the government will leverage on the network of churches to help with tax education.
He said that he is optimistic that the mass tax education could increase compliance Ghana's current tax to GDP ratio which is about 12.9%.
In Ghana, there are over 30, 000 branch network of churches; and the minister said a successful use of these institutions could possibly reach about 70% of the country's population.
The Christian organizations that signed the MoU include the Ghana Catholic Bishops Conference, Christian Council of Ghana, and the Ghana Pentecostal and Charismatic Council.
JOIN OUR PULSE COMMUNITY!
Recommended articles
Top 10 African countries with the most transparent GDP data
Top 10 African cities with the highest population growth from 2022 to 2023
Treason felony suspect, Dr. Mac Palm dies
Nigeria is planning to unlock revenue from the sale of tickets on international airlines and launch Nigeria Air by May
African countries with the cheapest household electricity prices
Top 10 most ethnically diverse countries in Africa
Uganda expects its debt load to reduce and its economic growth to increase by 7%
South African rapper, Costa Titch slumps, dies on stage
Tracey Boakye shows off newborn baby boy as she reveals his name (WATCH)