Audrey Maame Esi Swatson as her name goes is currently Ghana's youngest female pilot. She is 21 years old. 
Audrey obtained her commercial license to fly on the eve of Christmas 2018, a feat she says made her Christmas memorable.
She has flown a total of 210 hours for the duration of being in school till she obtained her commercial license; 10 hours more than the minimum required hours to fly to obtain a commercial license
As she has gained her license, she is hopeful of being a captain and flying the Airbus A380 one day.
According to her, being a pilot is a dream come through.
Although her journey for the acquisition of her license has not been easy, Audrey says she has been optimistic and that has won her this achievement.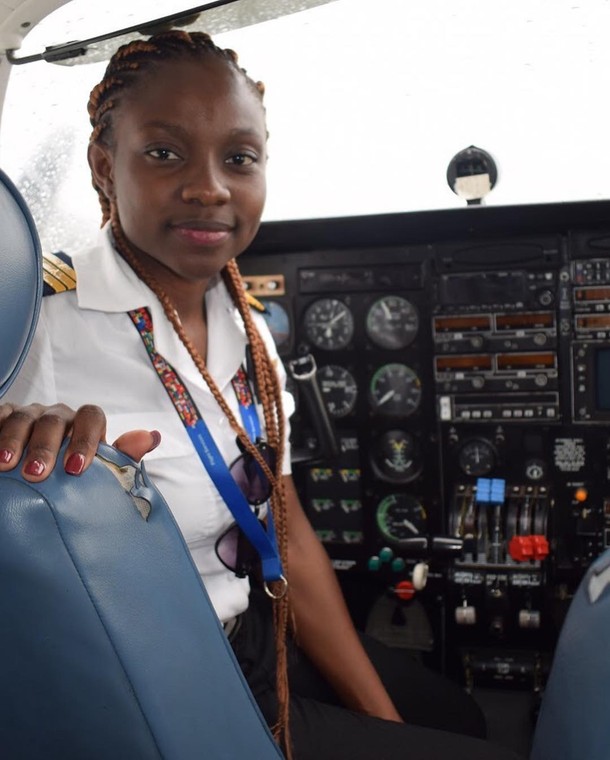 Out of the struggles she went through, she has set up a company called the Excel Aviation Company to empower women who aspire to move into the aviation sector.
She believes that the aviation sector in Ghana is growing, and she is optimistic that the acquisition of a national carrier will create opportunities for those already in the industry, and will be proud to fly an airline that is "made in Ghana."
She has received some offers from some airline companies and is hoping to make a decision soon.