Ghana's true inflation is 101.74% - Steve Henke
The Ghana Statistical Service (GSS) latest inflation rate of 53.6% has been rubbished by Professor of Applied Economics at Johns Hopkins and Senior Fellow at IndependentInst, Steve Henke.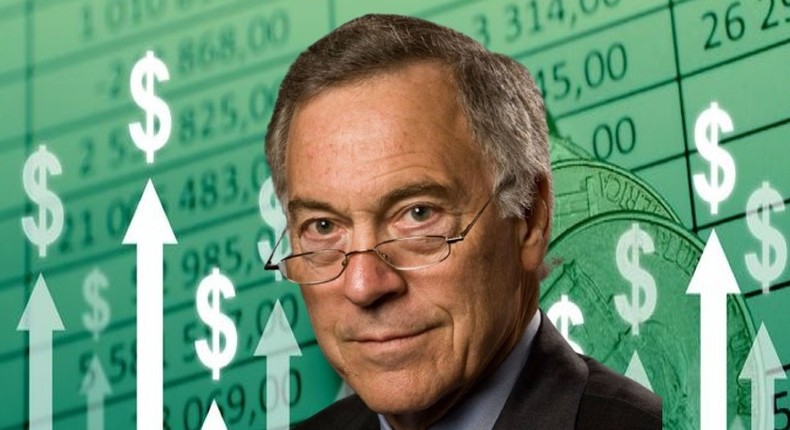 According to the professor, Ghana's true current inflation is 101.74 %, which is approximately 1.9% more than the "official" rate.
"Today, I measure inflation in Ghana at a staggering 101.74%/yr, ~1.9x the 'official' rate," Mr Henke posted on Twitter.
He opined that the Ghana Statistical Service, "just keeps producing rubbish".
The rate of Ghana's inflation, according to the GSS, recently dropped from 54.1% to 53.6%.
This was the first marginal fall against a 19-month upward trajectory.
The fall pertained to the month of January 2023.
According to the GSS, month-on-month inflation between December 2022 and January 2023 was 1.7%.
Also, food inflation for January was 59.7%.
Month-on-month food inflation was 2.8% while non-food Inflation (0.563) was 47.9%.
January's non-food inflation was 49.9%.
Month-on-month Non-Food inflation was 0.8% with inflation for locally produced items pegged at 50.0%.
Inflation for imported items was also 62.5%.
On a regional level, the Eastern Region recorded the highest year-on-year inflation of 66.2% while Greater Accra followed with an inflation of 65%.
Recommended articles
Top 5 largest economies in East Africa ranked
Ghana allocates GHS 100 million to propel youth-led start-ups and MSMEs
MoMo agents to limit withdrawals to GH¢1,000 per transaction for fair compensation
Deus.com.gh: Revolutionizing E-commerce in Ghana with speed and quality
AAC's Agri-Innovation: Turning rice fields gold for Ghana's smallholder heroes
MTN Ghana price increment takes effect today
Mohammed Amin CEO of Deus.com.gh clinches top honour as Best E-Commerce platform at 6th Ghana Industry CEO Awards
Brands AI and ROI Guide: 2024 Hootsuite social trend report
Top 10 African cities with the highest purchasing power