DDEP: Government fails to consider Individual Bondholders proposals; as deadline expires
Government has announced that it will not extend the deadline for subscribing to the Domestic Debt Exchange Programme (DDEP) which expires on February 7, 2023.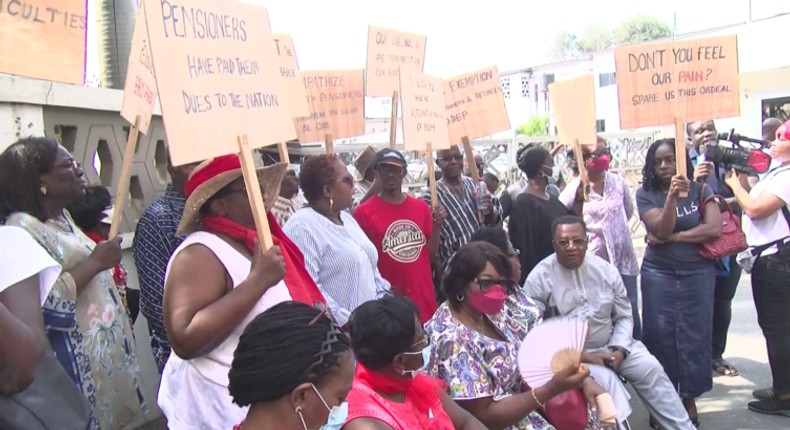 The government had already rescheduled the deadline three times.
Addressing the media on Monday, February 6, 2023, Finance Minister, Ken Ofori-Atta gave updates on the programme saying '' the deadline for signing up for the programme expires today.''
He further noted that the debt exchange decision was necessary to ''alleviate the country's "debt burden in the most transparent, efficient, and sustainable manner."
"We admit that there were legitimate and critical concerns which needed deeper and broader consultations. The requisite efforts to address them have resulted in improved terms and changes in the closing date, with a final deadline of February 7."
But Mr. Ofori Atta was also quick to add that if bondholders do not sign up for the deal, government may struggle to get a bailout package from the International Monetary Fund and may also find it difficult to revive the economy.
"Frankly, non-participation or a lower-than-expected turnout for the DDEP will prolong efforts to resolve the current economic crisis. In addition, the prospects of international financial support and other financial assurances would be jeopardized. This development could further put strain and stress on the Government's capacity to honour key commitments. This is not what we want for our economy."
The Finance Minister also extended some words of appreciation to the major stakeholders for their interest and goodwill ahead of the programme's deadline.
In a related development, government has been accused of not considering any of the recommendations made by the individual bondholders to government to help raise more revenue without involving the funds of individual bondholders in the domestic debt exchange programme.
This was revealed on the Citi FM by an individual bondholder, Michael Yamson.
He disclosed that none of their recommendations made to the government to raise more revenue without involving the funds of individual bondholders in the domestic debt exchange programme has been considered in the final proposals.
"Up until now, we have essentially seen only unilateral proposals. None of the conversations that were entered into by the technical committee between the government and the individual bondholders has been reflected. All the proposals that we made that we talked about, almost 83 billion cedis, none has been discussed by the government."
Mr. Yamson opined that all the proposals presented to them have been unilateral from the Finance Minister instead.
Recommended articles
This government has borrowed too much - Prof. Adei
African countries with the cheapest household electricity prices
Agric Minister woos rice investors in Thailand to Ghana
Top 10 most ethnically diverse countries in Africa
The World Bank has approved a $7 billion loan to support Egypt's private sector
Nigeria's trade relationship with China takes an $80 million dip
We need all hands on deck approach for Ghana's rice project - Asian African Consortium CEO
PPI falls to 50.8% in February 2023
Mercedes-Benz & other prizes found their owners in FBS Raffle